What is a Radiology Technician?
Explore how to become a radiology technician in today's competitive health care job market…
Radiology technicians, also called radiographers or x-ray techs, produce x-rays of the patient for diagnostic purposes. A radiology technician is not to be confused with a radiology technologist, which performs more advanced imaging. Radiology technicians prepare the patients for the x-rays, operate the equipment, keep patient records, may even adjust and maintain the machines, and could eventually manage a radiology department. Preparing a patient for an x-ray can involve explaining the procedure, removing any jewelry, positioning both the patient and the machine properly, and employing protection devices so that only the portion of the body requiring the x-ray is exposed to radiation. They are responsible for controlling the equipment so that the radiographs are of the correct contrast, detail, and density. They work under the supervision of a physician and follow medical protocol very carefully. It is very important that they prevent any unnecessary radiation exposure to their patients, coworkers, or themselves. Some ways they do this are with lead aprons, shielding devices, and monitoring instruments to measure exposure to radiation.
Become a Radiology Technician
Radiology Technician Resources
Where do radiology tech's work?
Radiology technicians usually work in hospitals or diagnostic imaging centers, and generally work standard 40-hour work weeks. However, some employers may require weekend, evening, or on-call hours. Some radiographers may work for multiple employers, or travel with their equipment in a large vehicle to their patients. With improvements in technology, some physicians' offices may employ them as the technology becomes more affordable. These technicians are on their feet most of the day, and may also have to help lift disabled patients or heavy machinery, so it is important that they are physically capable of these tasks.
What type of training, education, and certification do I need?
You will need some education and training to take advantage of this career. The most common way is by earning an associate degree in radiography. An associate degree requires just two years of study. Just make sure you choose a radiography educational program that is accredited by the Joint Review Committee on Education in Radiologic Technology (JRCERT). While you could also earn a bachelor's degree, it is not required for most of these positions. If you are still in high school and interested in this type of technician job, be sure you have completed courses in physics, chemistry, and biology, as well as in mathematics. Click here to search for a school in your state.
Certification in radiography is offered through the American Registry of Radiologic Technologists (ARRT). Technologists who perform more advanced radiology screenings need to be licensed in some states, but radiographers do not. However, certification is often required by employers. Certification by the ARRT involves meeting their educational and ethics requirements, and passing a certification exam. You will need to have at least an associate degree in radiography from an accredited educational program, and be free of any felony or misdemeanor convictions. The actual certification exam will cover topics such as radiation protection, image production and evaluation, equipment operation, and patient care and education. Certification with the ARRT makes you more competitive, as it demonstrates that your skills meet professional standards.
<!- mfunc feat_school ->
Featured Programs:
Sponsored School(s)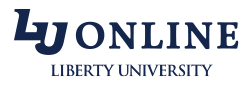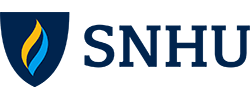 <!- /mfunc feat_school ->
Job outlook and salaries for a radiology technician
The average salary for a radiology technician was $52,000 in 2008. There is plenty of room for growth in this job, and the outlook in general is very good. According to the Bureau of Labor Statistics (BLS), radiologic technologists and technicians are projected to grow at a rate of 16% from 2008 through 2018. Further training can enable you to become a technologist with knowledge and training in more diagnostic imaging procedures, such as mammography, computed tomography (CT) scans, and magnetic resonance imaging (MR). The American Society of Radiologic Technologist (ASRT) is a professional organization and good resource for information and networking opportunities. First you will have to find the right associate degree program though. Get started on your education in radiography and you can have a strong career with plenty of growth opportunities.
To learn more about becoming a radiology technician, you may wish to explore schools that offer radiology tech programs. You may also be interested in learning more about the certification and licensure process for radiology technicians across the country.
Find a Radiologic Technician School in Your State