Rhode Island Radiologic Technologist Schools
The Rhode Island Department of Health licenses radiation technicians in three related disciplines: radiography, radiation therapy, and nuclear medicine.
Radiologic Technologist Resources – Oregon
If you are seeking licensing as a radiographer, you should begin by enrolling in an ARRT-approved program. It must be accredited by the Joint Review Committee on Educational Programs in Radiology Technology and/ or housed in an institution that holds regional accreditation. The exception is if you receive comparable education through the Armed Services. The curriculum must include all the clinical procedures required for certification. If you're seeking a nuclear medicine license, your program may be accredited by the Joint Review Committee on Educational Programs in Nuclear Medicine.
You may enroll in a radiography program at the certificate, associate's, or baccalaureate level. Beginning January 1, 2015, you will need a degree at the associate's level or higher to be certified by the ARRT. If you already have a degree, though, the certificate program will remain a feasible option.
Before you are formally admitted to a program, you will need to complete several steps, like taking an admission or placement test, getting a background check, and taking introductory classes. There may be significantly more applicants than there are spaces available. Academics will be a factor. Scores in some classes may be weighted more heavily than others. You may also need to complete an essay or interview — requirements vary from school to school.
<!- mfunc feat_school ->
Featured Programs:
Sponsored School(s)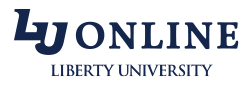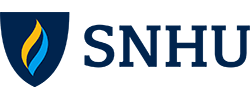 <!- /mfunc feat_school ->
Your school will have partnerships with health care facilities in the community. As the program progresses, you'll move out into the field, completing radiography procedures under supervision.
You will need to take the ARRT certification examination to get your license. You may seek employment before you have taken the exam and received your score report, however. You are allowed to work under a Graduate Technologist license for up to 90 days. (You will fill out the regular application and mark the box next to graduate status.)
The licensing process generally takes four to six weeks.
If you're an out-of-state candidate coming from a state that has similar standards, you may be issued a reciprocal license. You will need to provide license verification from any state where you've had a license. You'll fill out the top part of the form and submit it to your board. You may choose to enroll in additional programs to meet ARRT standards in specialties like mammography or CT.
Radiologic Technologist – Limited Licenses in RI
You don't necessarily need full certification to perform radiologic procedures, but you do need a higher level of supervision. A limited license allows you to work under the direct supervision of a licensed radiologic technologist or practitioner. Any time you change employment, you'll need board approval. It's easier to find employment performing x-rays if you have other health care skills – and a foot in the door.
Career Outlook for Radiologic Techs in Rhode Island
Rhode Island's radiology technologists enjoy a mean annual salary of $64,150, according to the Bureau of Labor Statistics. 12% growth has been projected for the years 2008 to 2018. Nationwide, radiology technologists have better employment prospects if they have multiple certifications.
Rhode Island Radiology Technology Licensing and Professional Organizations Contact Information
Licensing Agency: State of Rhode Island Department of Health Radiation Control License Information
Click Here to visit their website.
Professional Organization: Rhode Island Society of Radiologic Technologists (no website)