Registered Nursing as a Career
Learn about becoming an RN in today's ever changing health care arena…
As America's health care system continues to undergo a radical shakeup, one thing remains constant – no matter what the outcome, there is a need for qualified, capable individuals to step up to the plate and become Registered Nurses. This is among the highest paying and most flexible occupations the current employment world has to offer. There is an incredibly wide range of avenues open to RN's, some of which are listed here. Schooling in the field is relatively easy to find, with degrees well within reach of even the busiest of individuals. Read on to learn more about these strong professional opportunities.
Become a Registered Nurse…
Nursing Resources…
RN Job Description
While the day-to-day life of a Registered Nurse can vary wildly depending on their specialty, there are a few constants to be had. First and foremost is that RN's deal with patients, whether they be young, old, or somewhere in between. They will be using some of the most advanced tools that the medical industry has to offer, and will be required to have a certain degree of technological savvy.
Beyond the physical demands, RN's will need to be capable of relating to an diagnosing the men and women under their care. The hours can sometimes be long, but the end results are worth it. The opportunities exist in multiple facets and interest areas. Some of these include, but are not limited to opportunities in critical care units or emergency departments, home health care, orthopedics, surgery centers, schools, and management roles, just to name a few. It is easy to say, that there are a number of very unique directions that you can take in your career as an RN.
Registered Nurse Education Requirements
Most technical colleges offer degrees for Registered Nurses, many of which come in at the Associate's level. It's not uncommon for a devout student to be able to complete such a program in less than it would take a normal student to run through a four-year college. But for those who prefer more academics and less narrow focus in their studies, many standard colleges also have programs which train RN's. It can sometimes take longer because of the other necessary curricular classes, so it's important for a student to know which route they would like to take. Bachelor's degrees are a highly coveted thing in the nursing world, so those who opt for a shorter Associate's route often find themselves going back to school in order to advance up the medical ladder. But if immediate immersion in the field is what you seek, then a tech school program may be the proper course.
<!- mfunc feat_school ->
Featured Programs:
Sponsored School(s)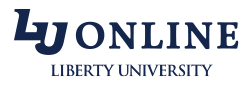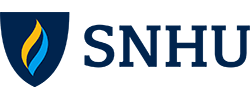 <!- /mfunc feat_school ->
All prospective entrants into the field must pass the NCLEX-RN exam before becoming officially certified. It is generally a good idea to take this test prior to finding a job, for two reasons. First, it looks good on your resume, and second, it allows the student time to focus on study, rather than attempting to learn a new profession and hit the books at the same time.
RN Pay Scale and Job Market
There's no doubt about it – the need for RN's has never been greater. Those who doubt the fact need only check their local classified ads, or do a quick search on one of the internet's many job sites. Registered Nurses are needed at all levels of society, to help deal with common maladies and the day-to-day hazards of physical life.
According to a census taken by the Bureau of Labor Statistics in 2009, America is currently home to more than 2.5 million Registered Nurses. These individuals serve in a variety of roles, finding employment anywhere from hospitals to small physicians' offices to nursing care centers. They are also employed by elementary, middle, and high schools, as well as at colleges across the nation. As mentioned before, there is an incredible deal of flexibility to be had within the RN field. After gaining their basic certifications, graduates may choose from a large variety of specialties which are suited to their preferred career path. There is even a market for home care nurses, who travel from house to house, visiting several different patients on any given day.
A large part of a job's professional satisfaction arises from its wages. For RN's the pay is certainly an attractive feature. At the time of the aforementioned study, members of this field were earned an average yearly income of $66,530, or just about $32 per hour. Those with several years of experience can see their pay climb all the way to $45 per hour ($90,000-plus annually), while those just entering the field can expect to receive compensation closer to $21 per hour, or just around $44,000 each year.
To learn more about becoming a registered nurse, you may wish to explore schools that offer degrees in nursing and closely related fields. You may also be interested in learning more about the certification and licensure process for RN's across the country.