Health Administration Programs Offered Online
Associate's, Bachelor's, Master's, and Doctoral degrees are all offered in the field of health care administration. A Master's Degree in Health Care Administration, Long-Term Care Administration, health sciences, Public Health, public administration, or business administration is the standard credential for most positions in the health care administration field. However, a bachelor's or associate's degree is adequate for some entry-level health care administration jobs at smaller facilities and for some middle management jobs in larger organizations. Researching undergraduate degrees in health care administration is the first step to pursuing a higher education and a career in health care administration.
Expand Your Search
Today, you can choose to get your degree in health care administration online or at a traditional campus from accredited colleges and universities. Some masters programs seek students with undergraduate degrees in business or health administration, however, many graduate programs prefer students with a liberal arts or health profession background. Candidates with previous work experience in health care also may have an advantage. Graduate programs usually last between 2 and 3 years, but often may completed faster at online universities. Some Health Care Administration programs allow students to specialize in one type of facility—hospitals, nursing care facilities, mental health facilities, or medical groups. Other programs encourage a generalist approach to health care administration education.
New graduates with master's degrees in health services administration may start their health administration careers as department managers or as staff. The level of the starting position varies with the experience of the applicant and the size of the organization. Hospitals and other health facilities offer postgraduate residencies and fellowships, which usually are staff positions. Graduates from master's degree programs also take jobs in large medical group practices, clinics, mental health facilities, nursing care corporations, and consulting firms. Graduates with bachelors or associate's degrees in health administration usually begin as administrative assistants or assistant department heads in larger hospitals. They also may begin as department heads or assistant administrators in small hospitals or nursing care facilities.
Health Care Administration Job and Salary Outlook
Employment of medical and health administrators is expected to grow faster than average for all occupations through 2014, as the health care industry continues to expand and diversify. Job opportunities will be especially good in offices of health practitioners, general medical and surgical hospitals, home health care services, and outpatient care centers. Applicants with work experience in the health care field and strong business and management skills should have the best opportunities. Competition for jobs at the highest management levels will be keen because of the high pay and prestige. According to the Bureau of Labor and statistics, median annual earnings of medical and health service administrators was $67,430. The middle 50 percent earned between $52,530 and $88,210. The lowest 10 percent earned less than $41,450, and the highest 10 percent earned more than $117,990.
<!- mfunc feat_school ->
Featured Programs:
Sponsored School(s)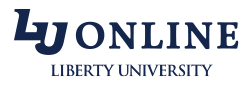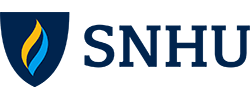 <!- /mfunc feat_school ->