Health Care Administration Career
Become a Health Care Administrator
Health care Administrator Resources…
Health care administrators, or health services administrators, have different roles and functions depending on the size and type of the facility they oversee. Larger facilities generally have many assistant health administrators that work under a top administrator where as smaller facilities may have one administrator handling most of the daily operations. Generally, a career in health care administration will consist of planning, coordinating, and supervising the functions of health care facilities and the staff that work there. There are two types of health administrators, generalists and specialists. Generalists are individuals who are responsible for managing or helping to manage an entire medical facility. Specialists are individuals who are responsible for the efficient operations of a specific department such as policy analysis, finance, accounting, budgeting, human resources, or marketing. Health care administrators are often called on to maintain and develop professional standards, procedures, and policies for various institutional activities. They are also responsible for developing and expanding programs for scientific research, preventive medicine, medical and vocational rehabilitation, and community health and welfare.
To be successful in a career in health care administration, one must be familiar with management principles and practices. A master's degree in health care administration, long-term care administration, health sciences, public health, public administration, or business administration is the standard credential for most generalist positions in this field. However, a bachelor's degree is often adequate for some entry-level positions in smaller facilities, at the departmental level within health care organizations, and in health information management. Physicians' offices and some other facilities may sometimes substitute on-the-job experience for formal education. You will find a wide array of schools offering Health Care Administration degrees online and on campus to browse from below.
The MBA in Health Care Management
The MBA in Health Care Management prepares students for mid-level and executive level health care management positions in hospitals, pharmaceutical companies, managed care organizations, biotechnology, consulting, health systems management, governement agencies and related health care organizations. Physicians, nurses, hospital administrators, health care administrators, medical office managers, pharmacists and other medical professionals have earned their MBA in Health Care Management from schools such as those found below. Full-time and part-time options allow flexibilty based on students' goals and schedules.
MBA in Health Care Management courses focus on health care policy, marketing, finance, long term care, managed care, strategic marketing and planning in health care and other real world education. Business and professional skills are a critical focus in each program, including business and health care ethics, leadership principles, and communication skills.
<!- mfunc feat_school ->
Featured Programs:
Sponsored School(s)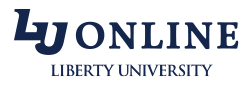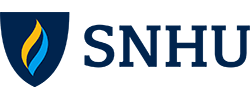 <!- /mfunc feat_school ->
MBA Salaries in the Health Care Sector
Salaries will obviously vary based on geographic location, size of employer, experience and related conditions but here are some numbers to get you thinking. The Graduate Management Admissions Council (GMAC) reported that MBA median base salary for MBAs working in the health care industry was $85,429, the highest of all other industries. Fortune Magazine published an article regarding salary expectations of MBA graduates entering their first job in 2007. They found that graduates were expecting base salaries of $97,349 entering the biotech industry, $92594 entering the health care industry and $94,688 entering the pharmaceutical industry. Graduates didn't necessarily earn these amounts, but based on their salary and job research, these are the numbers they expected.
Employment of medical and health services managers is expected to grow faster than average for all occupations through 2018. Health Care Administrator career opportunities are projected by the BLS to be abundant in physician offices, hospitals, home health care services, and outpatient care centers. Applicants with at least a master degree in health care administration, work experience in the health care field, and strong business and management skills should have the best opportunities. Health Care Administration Salary ranges vary by type and size of the facility, as well as by level of responsibility.