Becoming a 911 Emergency Dispatcher: With State Specific Information
In decades past, dispatch was "light duty" for police officers. Now it's recognized as its own discipline, and an increasing number of states are setting standards, both for general public safety dispatch and for vital roles like medical dispatch.
Meeting these mandates, though, is just a part of the process of becoming a dispatcher. Training and credentialing typically take place after hire, but there are steps that you can take well before.
Click Here for requirements specific to your state.
<!- mfunc feat_school ->
Featured Programs:
Sponsored School(s)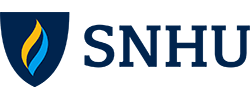 <!- /mfunc feat_school ->
Laying the Foundation
You will need a solid education at at least the high school level. You may benefit from coursework beyond this level. Reading requirements are typically a little higher than math requirements. Some employers figure it at the post-secondary level. You may take career-related courses, for example, criminal justice. Public safety dispatchers communicate by radio as well as telephone so experience with radio communications equipment can be a plus.
You will want to learn as much as possible about the dispatch role and about the roles of the public safety professionals that you will dispatch for. Some jurisdictions require ride-alongs as part of the licensure or certification process. This involves shadowing law enforcement, fire, or emergency service workers. Job shadowing isn't a requirement in most jurisdictions. However, you may still have the opportunity — and you may have it at the pre-college level.
Employers often like to see customer experience or public contact experience.
It's also a good idea to take CPR. You probably won't be delivering cardiopulmonary resuscitation on the job, but you may be giving instructions. If you work in Emergency Medical Dispatch, you will have protocols to follow. You will be expected to have some foundation, though. In some cases, you may complete CPR training in conjunction with EMD. Often, though, it is a prerequisite.
Employers often like to see customer experience or public contact experience. Experience in non-emergency dispatch may look very good. Post-secondary education is sometimes accepted in substitution.
Training and credentialing typically take place after hire, but there are steps that you can take well before.
The Hiring Process
Recognize that there is a geographic element to hiring preferences – but be ready to make connections between the experiences that you have had and the job duties you will be performing.
Expect to take some assessments. Dispatch requires stress tolerance, multi-tasking aptitude, and the ability to consider alternatives and make decisions quickly. Many jurisdictions administer examination such as the Criticall or the TELECOMM. The Criticall measures keyboarding in a different way than traditional typing tests do; this is because telecommunicating uses a different skill set than secretarial typing (). Jurisdictions that use the Criticall can select from a number of tests, measuring skills such as call summarization, probability determination, memory recall, and map reading/ geographic directions. Criticall has provided some resources for applicants (http://criticall911.com/dispatcher-applicants/).
Post-Hire Training and Credentialing
Be prepared to spend up to a year at the probationary level. You may spend a few weeks – or even a few months – in the classroom. During this time, you may earn several certifications (Emergency Dispatch Certifications). You may work under the guidance of a training officer for some time afterward. Dispatch centers employ experienced professionals to listen in on calls, offer guidance, and write up training reports. In some jurisdictions, you will actually go through a certification or licensing process.
Jurisdictions offer varying amounts of training, both at the onset and on an ongoing basis However, you are not limited to what your own agency provides can pursue additional training through professional organizations and in some cases, through local schools everything from communicating with individuals with developmental disabilities to handling situations where there are multiple casualties. Some teach stress tolerance and self-care. Some training programs are offered online. Some are offered for free. An example is Telecommunications Best Practices from the National Center for Missing & Exploited Children (http://www.missingkids.com/Training/TELMAC).
You may want to get to know professional organizations such as APCO International and the National Emergency Numbers Association.
How to Become a Dispatcher - Select Your State