Veterinary Technician Career
Veterinary technicians assist veterinarians by performing the more routine animal treatment duties. These duties can include taking vital signs, treating minor injuries, and giving injections. Technicians also do lab work; this involves taking specimens and analyzing them. Some technicians take x-rays and perform other radiologic tests. Technicians and other paraveterinary workers also hold animals during procedures and offer comfort.
Click Here to find requirements to become a Vet Tech in your state.
Become a Veterinary Technician…
Veterinary Tech Resources
The scope of practice varies somewhat from state to state. Educational level also influences job duties. Veterinary technicians and technologists are allowed to perform procedures that less educated veterinary assistants can not perform.
Veterinarian technicians may work with cats and dogs and other small domesticated animals or they may work with large animals like livestock. Very few work with both. Some technicians specialize further. They may work with one species of animal or they may assist with particular kinds of procedures. Some veterinary technicians become experts in specialized fields like anesthesia.
Veterinary Technician Education
Veterinary technicians generally have associate's degrees. They study anatomy and physiology, medical terminology, and pathology. Other coursework covers specimen collections, medical records, and pharmaceutical math. This training is sufficient to work directly under a veterinarian in most settings.
<!- mfunc feat_school ->
Featured Programs:
Sponsored School(s)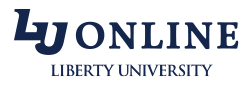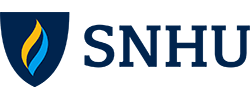 <!- /mfunc feat_school ->
Technologists have bachelor's degrees. They are in demand in some settings that technicians aren't such as, research settings. Veterinary assistants, on the other hand, usually receive their training at the work setting. They have more basic duties, like cleaning animals and providing post-operative care.
Vet Tech Licensing and Certification
Veterinary technicians must be credentialed by their state or jurisdiction. Depending on the municipality, this may be termed licensing, certification, or registry. Veterinary technicians can expect to take an exam to demonstrate their competence. Most often, the required test is the National Veterinary Technician exam.
The application form typically includes questions about professional fitness. The jurisdiction wants to know that candidates do not have criminal backgrounds or revoked licenses and that they are capable of performing job duties.
Voluntary certification can be an asset for some workers. The Bureau of Labor Statistics recommends the American Association for Laboratory Animal Science certification for technologists who work in laboratory settings. There are other certifications available for experienced and ambitious veterinary technicians. The National Association of Veterinary Technicians in America has approved a number of specialty boards. There are four societies which correspond to established veterinary specialties. These include emergency and critical care, veterinary behavior, equestrian, and zoo veterinary care. There are also ten academies. After a few years in the field, a veterinary technician can apply to take certification exams in the area(s) that best correspond to his practice. Those who work with cats and dogs can apply for canine/ feline certification through the Academy of Veterinary Technicians in Clinical Practice. It demonstrates that a technician has a very high level of expertise working with these common companion animals.
Vet Tech Salary and Career Outlook
Veterinary technicians and technologists enjoy a mean wage of $14.92 an hour or $31,030 a year, according to the BLS. There is a good deal of variation in salary. 80% of technicians and technologists earn between $9.85 and $21.17. Salary is influenced by experience and credentials, as well as by geographic location. Those who work for the government typically earn more than those at other settings.
The BLS reports that jobs for veterinarian technicians are expected to grow at a rate much above the national average; indeed veterinary technology is expected to be among the most rapidly growing professions. This is because the demand for veterinary services as a whole is on the rise. People are increasingly coming to view their pets as members of the family. They're investing more in services like animal dental care. As the demand for vets goes up, more routine tasks are delegated to technicians.
How to Become a Vet Tech - Select Your State