Online Veterinary Technician Programs
Online veterinary technician programs are a very legitimate way to earn one's credential. The work isn't completed entirely online. Students do have to spend time in veterinary facilities performing clinical tasks. However, they may not ever have to set foot on campus.
There are ten online veterinary technology programs accredited by the American Veterinary Medical Association's Committee on Veterinary Technician Education and Activities (AVMA-CVTEA). Students who complete CVTEA-accredited programs qualify to take the Veterinary Technician National Examination (VTNE).
Meeting Practical Skills Standards
Accredited Vet Tech programs include a minimum of 240 hours of practical skills. The student must complete require skills from the CVTEA's Veterinary Technology Student Essential and Recommended Skills List. CVTEA sets basic standards, including requiring a written agreement with the veterinary facility.
The accrediting agency mandates that skills be evaluated and documented by program personnel. Often schools use videotaping to document skills.
<!- mfunc feat_school ->
Featured Programs:
Sponsored School(s)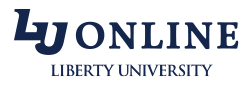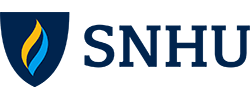 <!- /mfunc feat_school ->
Some programs require that students be available 20 hours a week to work in a veterinary office. Volunteer work may be accepted; this is subject to the policies of the school. However, prospective students may want to seek paid employment before enrolling in a program – veterinary assisting is also in-demand.
Programs may have partnerships with big-name animal hospitals. The process may be less intimidating even if there is an application process; the partner organizations may have experience with students and a good understanding of CVTEA requirements.
Externs may be paid (subject to school policy). Banfield Pet Hospital advertises an externship program open to students of CVTEA-accredited schools; externs may receive competitive wages. The Banfield externship application asks prospective externs for their top three picks geographically.
Veterinary technology is not all about small companion animals. Vet tech students will need to demonstrate some skills on animals that are not routinely kept as pets. They will, for example, need to demonstrate large animal restraint and administer some enteral medications. Large animal practice is another area where online schools have varying supports. Students may have the opportunity to travel to campus for occasional intensives. While programs will all give students some experience with non-companion animals, they won't do so to the same degree. Of course, not all students seek a lot.
Accreditation status is fundamental. If a program is in good status with its accreditor and in compliance with standards, there's no single right or wrong.
State Online Vet Tech Program Approvals
Individual states set licensing requirements. Statutes and rules occasionally change. A student should consult his or state board to confirm eligibility. However, veterinary technology is a field where distance learning is established and respected, and the question of on-campus or online largely comes down to individual needs.
License-qualifying distance programs may be subject to state authorizations. Purdue University has provided state-by-state authorization information for its own programs. The Purdue veterinary technician program is listed as authorized in almost all states. It does not show a California authorization. However, this does not mean that graduates of online vet tech programs can't be licensed in California – they can. In fact, members of the California Veterinary Medical Association even receive discounts on particular online programs. Nor does it mean that California residents won't be allowed to enroll at this particular school – Purdue — in the future. Prospective students should check with the institution and/ or their state board. (Purdue recommends that all prospective out-of-state students check with their own boards.)
Schools may deliberately limit their geographic reach. Students of the Jefferson State Community College online program do their vet tech externships in Alabama facilities. However, it's more common for online veterinary technician programs to reach far and wide.
Online vs. On-Campus Vet Tech Programs
When it comes to online vet tech programs, the demand for self-direction goes beyond just managing time or finding self-motivation. It involves being proactive in selecting or arranging clinical experiences. Technical requirements may be higher than they would be for online learning in knowledge-based fields. Among the many factors a student will want to consider when selecting a program: What, if any, videotaping equipment or know-how will be involved?
That said, online programming is ideal for someone who seeks maximum flexibility and is self-directed and comfortable with technology. Online programs can be an excellent choice for someone who's working in a veterinary office as an assistant. They're also ideal for the person who is working in another sector or juggling family demands — as long as he or she can fit in the hours in a clinical setting. Some online vet tech programs give students a very high level of flexibility with regard to pacing as well as daily scheduling. They can go very slow if they need to.
Students may opt for on-campus for reasons other than a preference for face-to-face. Among the enticements on-campus vet tech programs may dangle: their amenities. Programs may provide access to a variety of animals right there on campus. St. Petersburg College, which is among the schools that offers both on-campus and online options, touts the new $32,000 square foot facility its campus students use, as well as the proximity to the county animal services where students put in time caring for the animals. The website includes a link to adoptable animals.
Online Vet Tech Programs
The Purdue University program is affiliated with a school of veterinary medicine. The program boasts a 90% VTNE pass rate. Students do not need to come to the main campus but may come for lab and large animal workshops at certain times of the year. There are opportunities to go beyond the minimum. Distance learners have the opportunity to do a semester abroad. Among the options is a wildlife rehabilitation center in Guatemala.
San Juan College boasts a .88.57% three year VTNE pass rate. Students have the option of securing their own large animal placement or attending the Fast Track Labs in Waco, Texas.
Penn Foster is a more economic option than many. Fully AVMA-accredited, it achieved its initial accreditation in 2006. Students have the option of working at a local veterinary office or applying to one of the partner organizations.