The New Managed Care
Group Health Cooperative, which serves Washington and Idaho, periodically sends a slick little magazine out to its members. In the booklet are articles about prevention and wellness. They aim to answer the average health care consumer's questions: Who should get a flu shot? How should busy families eat and stay fit? How does a person know when it's time to see a doctor? There are also reminders about what services are included in the benefits package – that the consulting nurse is a free service, for example, and that members receive discounts for certain alternative care therapies.
Managed care is taking on a new meaning as companies learn that preventive care is good for patients and good for the bottom line, and that traditional Western medicine doesn't hold all the answers. Managing care can mean sending out reminders about preventive screenings and even calling on the phone to remind members it's time. It can mean paying for alternative treatments or offering weight loss counseling and support.
This trend is exciting for patients and also for health care professionals. Managed health care providers – HMOs, PPOs, and IPAs – employ many. They're a viable option for new practitioners and also for seasoned ones who need a change of pace. What are some of the roles managed care organizations are hiring for?
Careers for Practitioners
Experienced nurses can find a change of scenery. They may be hired in any number of roles: as lactation consultants, triage nurses, or visiting nurses in home health or hospice. Some nurses become health educators, teaching people how to manage diabetes or other chronic conditions; some lead wellness groups.
<!- mfunc feat_school ->
Featured Programs:
Sponsored School(s)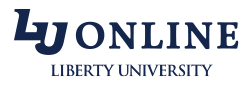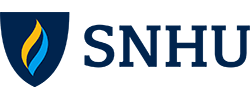 <!- /mfunc feat_school ->
Microbiologists and public health specialists have a place in managed care. A community benefits program manager oversees community needs assessment and works to find innovative solutions. What does such a position require? Different organizations will set the standards differently, but you may be a competitive candidate if you have a master's degree and a few years of experience in the public health arena. Some organizations like to hire individuals who are already working within the organization in some capacity. (Thus it can be a good idea to look beyond immediate job title, and choose a company that you can envision forging a long-term relationship with.)
Business administrators are also in demand. They may be hired as call quality supervisors, IT consultants, or administrative specialists.
Research Positions
Seasoned health care workers from a variety of backgrounds can move into research. Workers with master's level education in fields like nursing, physical therapy, psychology, and even acupuncture may be hired for clinical trial studies. As a clinical research interventionist, one might, for example, look for ways to help people manage their weight.
Large managed care organizations may also have teams of PhDs and MDs conducting and publishing research. Group Health has its own research institute, with a team of diverse professionals tackling care issues and publishing findings. Quite a few of the researchers have dual degrees: an MD and a master's in public health. Not everyone has an MD, though; a PhD degree has sufficed for some.
Traditional Jobs at Nontraditional Settings
Of course many of the positions managed care organizations hire for are the traditional ones. Nursing remains the largest health care field across the nation. One trend common to managed care employers and other organizations is a shift from hospitalization to outpatient procedures. Procedures like hernias surgery are typically less invasive than they used to be, and patients are often sent home the same day. Expectant mothers, too, spend less time in the hospital.
Even if you're not out looking for an innovative new role, be aware that change is constant in health care settings and this change can open the door to opportunity!