Careers in Alzheimer's Support – How Can you Get Involved?
Most people are touched by Alzheimer's at some point in their life, and often long before they grow old themselves. For some, the experience is life changing. It brings pain, but it also brings an awareness of one's own strengths.
You probably know about some of the people who interact with Alzheimer's patients on a daily basis. Familiar are the neurologists and other doctors and also the nursing aides who assist with daily care needs. You may not know, though, about the range of careers that are out there. What might suit your particular talents or educational background?
Gerontologist or Dementia Practitioner
Gerontology isn't a single degree or career, but rather a cluster of them. Gerontologists come from many backgrounds and disciplines: nursing, medicine, the social sciences. From pharmacy sciences to occupational therapy, there are specialty certifications in geriatrics. The National Council of Certified Dementia Practitioners also offers dementia certification for health care practitioners and therapists who have four years of experience with the elderly. If you're in the social services, you can seek certification from the National Association of Professional Geriatric Care Managers.
If you are an RN, you can take your education to the graduate level and become a gerontological advanced practice nurse. If you are interested specifically in care of dementia patients, you'll want to tailor your practicum experiences accordingly. When choosing a program, you might consider the faculty and their research focus. The University of Michigan, for example, has been doing research in a variety of areas including comorbid health conditions and wandering behaviors.
<!- mfunc feat_school ->
Featured Programs:
Sponsored School(s)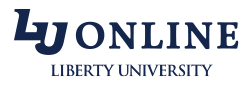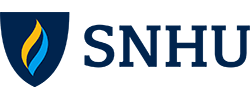 <!- /mfunc feat_school ->
Art or Music Therapist
People need cognitive stimulation long after the time they can no longer function in a career or live independently. Art therapists are part of the team caring for dementia patients and their families. They may work with individuals at various stages of disease progression; in fact, they are often employed by hospices. There they help families cope with the avalanche of emotions.
Music therapists are also hired to work in a variety of settings including hospices. They may compete with other art and recreational therapists for positions at communities like the US armed Forces Retirement Home. Their skills may be especially valuable for those in the early stages of dementia. Recent studies indicate that music can not only soothe, but improve functioning.
Art therapists will need a master's degree. Music therapists can be certified with a bachelor's degree, but may be at an advantage with a higher education. Realize that you can volunteer in arts programs for impaired citizens without having a therapy degree of any sort; this is a big part of what helps make you competitive for a program. Douglas College, for example, asks that applicants to therapeutic recreation programs have at least 45 volunteer hours – and also that they have experience with older adults.
Researcher
Researchers work to make life better for the Alzheimer's patients of today and for those of tomorrow. Who are these researchers? Medical doctors? In many cases, yes, but some have advanced degrees in other fields. Believe it or not, some are engineers. Biomedical engineers don't just design EKG machines and hearing aids. Some specialize in neural engineering and do research to revolutionize treatment. Engineers at the University of Southern California have carried out some groundbreaking research; they managed to turn the memory back on in mice whose memories had been erased by a drug. A medical background can be useful for those who want to go into research, but a degree in a biochemical science field also provides a foundation.
Next Steps
If you're seeking a career with Alzheimer's patients – and particularly if you're looking outside established fields like nursing – you'll need, in some sense, to create your career (Read: Memory Care Organizational Certifications). You'll want to make sure that you have volunteer and internship experiences in your preferred setting. This will increased your chances of getting hired later on. If you want to be a nurse or direct care worker, you have some advantages. Long-term care facilities often have higher vacancy rates than other medical facilities.