Memory Care Organizational Certifications
Dementia care is a big part of long-term care, and a major employer of healthcare professionals and direct care workers. Facilities vary. How does a healthcare professional find a quality memory care program – or help create one? One way is to seek credentials!
Memory care units may have different types of affiliation. Many are not part of accredited nursing homes. State standards for memory care programs and units are not universally high, but many facilities exceed standards, not only in the professionals they employ and the training they mandate but in their incorporation of best practices.
Some validate program quality through voluntary third party accreditation or certification; third party credentials typically focus on deep understanding of the condition, person-centered care, and use of positive strategies to manage difficult behaviors. These are things that can mean less discouragement and more moments of joy. Accreditation and certification can be a selling point for employees as well as families of individuals needing care. Individual professionals can pursue trainings and certifications that help them improve quality and achieve organizational recognition.
The accreditation process carries some costs and may be within easier reach for large organizations. However, facilities report benefits of going through the trainings and reviews that allow them to boast the credentials.
<!- mfunc feat_school ->
Featured Programs:
Sponsored School(s)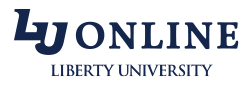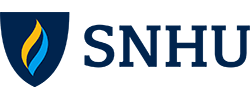 <!- /mfunc feat_school ->
Role of State and National Standards
Memory care units in assisted living and residential care facilities are not subject to the accreditation mandates that nursing homes are. There are some standards in place for assisted living facilities that accept Medicaid. However, a large percentage of assisted living facilities with memory care don't accept Medicaid.
All states have some standards in place. Less than one-third, though, actually certify or license the units, according to a study published by The Gerontologist in 2017. Approximately one-third had a program review process.
There was evidence of many organizations going beyond standards set in state code. Approximately one-third had a program review for the dementia unit. Only 14 formally mandated pre-admission assessment for admission, but 76% of large facilities (those with at least 50 units) used formal assessments to screen prospective residents for dementia/ cognitive impairment. 96% of assisted living and residential care facilities required both initial training and continuing education for their administrators even though many states didn't mandate that they did. The article notes that company philosophy and consumer demand are among the factors that contribute to organizations exceeding standards — notably, the assisted living market can be very competitive.
Voluntary Accreditation
The Commission on Accreditation of Rehabilitation Facilities (CARF International) has an accrediting program for continuing care retirement communities and other facilities for older adults; it has incorporated an earlier organization, the Continuing Care Accreditation Commission (CCAC). CARF accredits a number of specialized programs, including dementia care specialty programs. CARF dementia care programs are expected to have relationship-centered culture in which staff members are empowered to work with others in making decisions that do the following:
• Reflect residents' individuality
• Utilize services to preserve personhood
• Minimize secondary complications of dementia
• Maximize quality of life and community participation
One will find a number of facilities around the country touting their accreditations. The following are among the many that have issued press releases or posted the news:
• Senior Star https://www.prnewswire.com/news-releases/senior-star-receives-accreditation-from-carf-300400851.html
• Kendal at Lexington https://kalex.kendal.org/news/2019/02/13/kendal-at-lexington-receives-highly-coveted-carf-accreditation-with-special-recognition-for-excellence-in-dementia-care
Some organizations, for example, SRG Senior Living, have sought the accreditation for multiple communities (https://www.srgseniorliving.com/what-is-carf).
Other Voluntary Recognitions
Programs may pursue the Excellence in Care (EIC) Program of Distinction through the Alzheimer's Foundation of America (https://alzfdn.org/excellence-in-care-2/). Programs work with a credentialed EIC specialist to complete what is termed the Journey to Excellence. The organization has provided a list of sites that have earned the distinction (https://alzfdn.org/excellence-in-care-dementia-program-of-distinction-care-settings/). The organization accepts applications for the EIC specialist credential from healthcare professionals who have three or more years of recent experience. Specialists may have any of multiple titles, including nurse, social worker, or administrator. Ultimately, they will need to complete an interview. Accepted applicants complete training through the Alzheimer's Foundation. The organization holds webinars to educate professionals about the program.
The National Council of Certified Dementia Practitioners offers the Memory Care Neighborhood Commendation Certification (https://www.nccdp.org/MemoryCareNeighborhoodCommendationCertification.htm). A worksheet criteria is sent after an organization makes application. The team leader may take six months to complete and document criteria. Certification also requires an onsite evaluation.
The National Council of Certified Dementia Practitioners considers the following among other things:
• Use of certified professionals to carry out interviews and assessments
• Existence of activity programs that are specifically designed for people with dementia and that meet individual needs as well as cognitive/ functional level
• Provision of non-pharmacological interventions/ ability to evaluate whether antipsychotic medication is actually indicated
• Existence of a quality improvement process
Comfort Matters offers a mentoring and assessment process for units that provide care for people with late-stage dementia. It is based on a model by a Phoenix organization, Beatitudes.
The Alzheimer's Association has a curricula review process for dementia training (https://www.alz.org/professionals/professional-providers/dementia-care-training-certification#transforming). Certification can be extended to staff members who complete the training; they must pass an examination.