Kansas Radiologic Technologist Schools
If you're interested in becoming a radiologic technologist in Kansas, you can begin by selecting an approved educational program. The Kansas Radiologic Technologist Act states that educational programs must meet the standards of existing approval organizations. The programmatic accrediting agency is the Joint Review Committee on Education in Radiologic Technology, the national certifying body, the American Registry of Radiologic Technologists. You can search for programs on the site of either JCERT or the ARRT. Find accredited radiologic technologist and related schools in Kansas.
Radiologic Technologist Resources – Kansas
Radiology Technology Programs in Kansas
Full-time radiology technology programs generally take about two years to complete. You will spend substantial time out in the field. While you're completing your education, you may want to become a student member of the Kansas Society of Radiologic Technologists. The organization has a student group called X-Ray U. There are various opportunities for distinguished students. One is the mentorship program. There are also conferences and scholarship competitions.
Radiologic Technologist Registration in Kansas
At the close of your program, you will need to take the registry exam through the National Registry of Radiologic Technologists. Your school will certify that you've done the required procedures. Once the ARRT has reviewed your materials and determined your eligibility, you'll get a candidate status report. You will then be allowed to schedule your exam at a testing center.
You may work under a temporary license while you're going through the examination process; temporary licenses are valid for 180 days. You'll need to turn in a rather lengthy application to the Kansas board. When you turn in your initial application, you'll note whether you have attempted the exam or are scheduled to take it; if you've already passed it, you'll include a copy of your ARRT card. You will list your post-secondary schools and account for your professional activity over the previous five years. You will also get your school to certify your education and have a peer recommend you as a person of good character. You will need to notarize your application.
<!- mfunc feat_school ->
Featured Programs:
Sponsored School(s)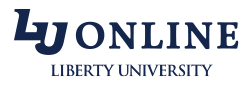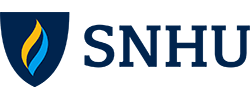 <!- /mfunc feat_school ->
If you are already a licensed technologist in another U.S. jurisdiction, and you hold national certification, you may apply for a Kansas license without re-examination.
The Kansas board notes that the application processing time is typically four to eight weeks.
When it's time to pursue that first position, you can post a resume on the site of the Kansas Society of Radiologic Technologists. Also utilize professional contacts — the clinical sites you work at as a student can turn into job leads.
Nuclear Medicine Technologists in Kansas
Kansas certifies nuclear technologists separately, but you can earn an additional certification on top of your radiology technology license and become a Certified Nuclear Medicine Technologist.
Radiologic Technologist Career Outlook in Kansas
Well qualified radiologic technologists are in demand. Kansas workforce projections estimated 14% growth between 2008 and 2018. In many states, radiology technology jobs are concentrated in the big cities, but Kansas is an exception; here jobs are spread out across the state's nonmetropolitan areas.
The state's radiologic technologists and technicians enjoyed a mean wage $49,240 in May of 2011, according to the Bureau of Labor Statistics. The highest wages in the state are in the Kansas City area. In general, wages are a little higher in metropolitan areas than more rural ones.
Professional Organization and Licensing Agency Contacts
Licensing Agency: Kansas State Board of Healing Arts
Click Here to visit the website.
Professional Organization: Kansas Society of Radiologic Technologists
Click Here to visit the wesbite.