Nevada Radiologic Technologist Schools
Do you need credentials to work as a radiology technologist in Nevada? From a legal standpoint, no — so long as you don't work as a mammography technologist. From the standpoint of employability, though, you generally do. If you are thinking about becoming a radiology technologist in Nevada you can place yourself in a position to earn national certification by enrolling in a post-secondary program that has been approved by the American Registry of Radiologic Technologists. Most programs are at the associate's level. There are also some hospital-based diploma programs.
Radiologic Technologist Resources – Nevada
Beginning in 2015, the ARRT will only certify radiology technologists who have earned academic degrees (either in radiology technology or another subject). Some employers already require an associate's degree. It is possible to earn a baccalaureate in the radiology technology field; some Nevada employers do favor candidates with four year degrees, at least for some specialties.
In order to be certified by the ARRT, you will need to meet ethics standards, demonstrate academic eligibility, and pass a written examination that is administered via computer. You can begin the ARRT application process when you're in the final months of your academic program.
There are some subjects you may want to pursue, even if they're not included in the basic radiology technology curriculum. Make sure that you have basic computer skills. Some Nevada employers do note these as a competency in radiology technology job ads.
Another thing that you may want to pursue very early in the process is CPR certification.
<!- mfunc feat_school ->
Featured Programs:
Sponsored School(s)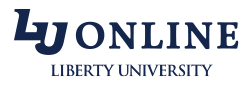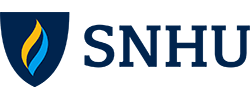 <!- /mfunc feat_school ->
Mammography Technologists in Nevada
If you plan to perform mammography, you will need to go through a credentialing process. This option is only available to those who have completed accredited educational programs. Before you can pursue credentialing as a mammography technologist, you must have certification by the ARRT or other recognized credentialing agency. You must document 40 hours of advanced training specific to mammography.
The Nevada application process is fairly simple. Your application will include basic professional fitness questions. Your employer may want you to maintain ARRT registration in mammography. You can download the Mammography Certification Handbook from the ARRT site.
Other Radiology Technology Specialties
It can be an asset to have certifications that are specific to the modalities you'll be working in, even when they're not required by the state. The ARRT credentials radiology technologists in specialties like bone densitometry, sonography, and MRI. Currently you become eligible for post-primary certifications through clinical experience. Beginning in 2016, you'll also need 16 hours of structured education. Your employer may give you some time after you have been hired to pursue advanced certification.
Positions may be classified as Radiologic Tech I or II to denote the level of experience and skill that's expected.
Career Outlook for Radiologic Technologists in NV
Nevada's radiology technologists enjoy a mean salary of $66,340, according to the BLS. The highest wages are in the Las Vegas-Paradise Valley area. Wages in Reno are also a bit higher than in the non metropolitan areas of the state. The highest concentration of workers is in the Reno area. 13% statewide growth has been predicted for the 2008 to 2018 decade.
Nevada Radiology Technology Licensing and Professional Organizations Contact Information
Regulatory Agency: Nevada Department of Health and Human Services (Radiological Forms)
Click Here to visit their website.
National Credentialing Agency: American Registry of Radiologic Technologists
Click Here to visit the website