Radiologic Technologist Schools and License Information – Florida
Florida has been licensing radiography practitioners since 1978. There are several types and levels of licensing. Radiographers have completed two-year educational programs and also passed a national exam. This is the level of practice that people are usually referring to when they use the term radiology technologist. Most of the state's programs award Associate of Science or Associate of Applied Science degrees; there are also some certificate programs. Find accredited radiologic technologist schools and related programs in Florida.
Radiologic Technologist Resources – Florida
Basic X-ray Machine Operators are more limited. They must, at the minimum, complete a review of the "Radiography Essentials for Limited Practice"; they may also choose to enroll in formal education programs, albeit at a lower level. If you are going for licensing as a basic x-ray operator, you will take the ARRT Limited Scope Radiography exam.
At the basic level, it is possible to limit your practice to podiatry; at the technologist level, you can concentrate on nuclear medicine. And if you want to take your practice to a higher level? Radiologist assistants have completed advanced programs and can function as physician extenders.
As a prospective radiologic technologist, you should be aware that different licensing levels carry a very different scope of practice, and that your educational level may greatly impact your employment options. You'll find the scope of practice — and regulations — for each classification in blue book form; a PDF version is available on the board site.
<!- mfunc feat_school ->
Featured Programs:
Sponsored School(s)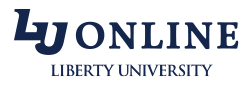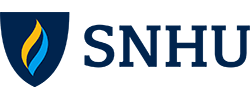 <!- /mfunc feat_school ->
Becoming a Radiographer in Florida
If you're interested in full licensure as a radiographer, seek a degree program that holds program-level accreditation through JRCERT and/ or school-level accreditation by a regional accrediting body. If you are pursuing the nuclear medicine sub-specialty, look for programmatic accreditation through the Joint Review Committee on Educational Programs in Nuclear Medicine Technology. Find accredited radiologic technologist schools and related programs in Florida.
In order to take the credentialing exam, you must complete the required clinical procedures. You will seek approval to test from the state of Florida. You will then send your approval letter to the ARRT. You will receive a candidate status report which assigns you an eligibility window in which to schedule your exam.
If you completed your education elsewhere and are currently registered with the ARRT, you will still need a Florida license to work within the state; you may, however, apply for licensure by endorsement.
Additional documentation is required if you have any legal record, whether it's misdemeanor or felony.
You may pursue additional ARRT post-primary certifications — these are an adjunct to your primary certification.
Career Outlook for Radiographers/Radiologic Technologists in Florida
Florida's radiology technologists and technicians make an average of $52,570, according to the Bureau of Labor Statistics. Most make between $36,380 and $71,290, though 10% are above this range and another 10% below. Experience and certification/ licensing level are important factors in determining salary. There is also some regional variance. Radiologic technologists average about 56 or 57K in some of the communities in the southern part of the state.
Radiology technology is a growing field. Florida's workforce projections called for 17% growth between 2008 and 2018. Gainesville currently has among the highest concentrations of workers in the nation.
Florida Radiographer/Radiologic Technologist Additional Resources
Licensing Agency: Bureau of Radiation Control
Click Here to visit their website. You can find a list of Florida programs on the board site; if you are considering a program in another state, use you may use the search function on the ARRT's site.
Professional Organization: Florida Society of Radiologic Technologists
Click Here to visit their website.