Wisconsin Radiologic Technologist Schools
In 2010, Wisconsin passed a new law: The state's radiology technologists would now need licensing. There was a short transition period in which practicing radiographers could use work experience to meet examination eligibility requirements. In March of 2012, the transition period ended. From this point on, radiology technologists in Wisconsin will need to attend approved educational programs.
Radiologic Technologist Resources – Wisconsin
Interested in this newly licensed profession? If you want a standard license, you will need to enroll in a program that's JRCERT-accredited or AART-approved. The latter will take about two years to complete (usually a little longer when you consider the time it takes to complete prerequisites and make yourself a competitive candidate).
What can I expect from a program in radiology technology?
Your program will give you a foundation in the radiologic sciences. It will include a lot of clinical work: many repetitions of the required clinical procedures. Student membership in the Wisconsin Society of Radiologic Technologists, while completely voluntary, can help you get a head start on your career. You can attend professional events. You can also enter a scientific exhibit or essay competition.
At the end of your schooling, you have two options. You can go through the ARRT certification process or you can apply to Wisconsin to take the state exam. Employers often prefer to hire certified radiology technologists. When it comes time to apply for your state license, you will download an application from the board website. The form will ask yes-no questions about your background and your ability to practice safely. "Yes" answers will require written explanation.
If you have held a credential in another state, you will need to request verification from the board of that state.
<!- mfunc feat_school ->
Featured Programs:
Sponsored School(s)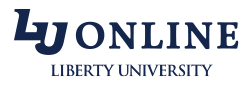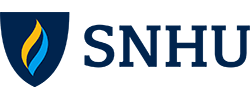 <!- /mfunc feat_school ->
You can track the licensing process online. Standard applications can take up to 15 or 20 business days at peak times right after graduation. The board will process applications within 7 – 10 business days when possible. If there are any yellow flags in your legal or professional background, the board may ask you to make an appearance. In this case, the process will be delayed.
Advancement opportunities for radiologic technologists in Wisconsin
For some, a general radiography license is only the beginning. Additional certifications will not necessarily change your scope of practice, but they will make your more competitive for some positions. You can find candidate handbooks on the ARRT site.
Limited X-Ray Machine Operators
If you haven't completed an accredited program but have some experience doing basic x-rays, you may not want to enroll in a degree program. You may opt for a shorter program and a more limited scope of practice. You can also make this decision if you're just starting your career, but you should realize that along with a limited scope of duty comes more limited salary and advancement opportunity.
Your limited scope program will be at least 21 credits and include at least 384 hours of classroom study. Your school will need to verify that you have met curricular requirements.
You will also need to take the ARRT limited scope exam.
Career Outlook for radiologic technologists in WI
The radiology technology field is growing. Demand for radiologist technologists in Wisconsin has been projected to increase by 13% in the decade between 2008 and 2018. Radiology technologists make solid incomes, especially when you consider that the career requires less than a baccalaureate level education. The mean salary in Wisconsin is $54,410.
Wisconsin Radiology Technology Licensing and Professional Organizations Contact Information
Licensing Agency: Wisconsin Department of Safety and Professional Services
Click Here to visit their website.
Professional Organization: Wisconsin Society of Radiologic Technologists
Click Here to visit the website