Becoming a Radiology Technologist in Arizona
Arizona licenses radiologic technologists and technicians at multiple levels. You can become a Practical Radiologic Technologist by completing a short state-approved program. This, however, only allows you to practice basic x-rays on certain parts of the body. Programs at this level may combine x-ray technician skills with general medical assisting.
In order to become a Radiologic Technologist and perform the full range of procedures, you will need to complete an academic program in radiology technology that includes at least twenty-four months of full-time study. Most of the state's programs are at this level. You will find a list of approved schools on the site of the Arizona Board.
Radiologic Technology Resources – Arizona
You may need to do some general studies coursework before program entrance; you will need to demonstrate that you have the technical competencies – the physical and mental skills necessary to do the job. The admission process may include submission of references and an essay. You may also need to get a fingerprint clearance card at the onset of the program. You will be expected to be up to date on vaccinations. Remember, though, that the selection process is two-way – schools are required to disclose basic information like their graduate's hiring success.
You can expect your program to take about two years full-time (including summers). During this time, you will do significant clinical work out in the field. In order to be certified by ARRT, a school official must verify that you have completed all required procedures.
<!- mfunc feat_school ->
Featured Programs:
Sponsored School(s)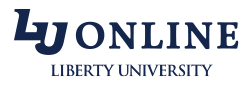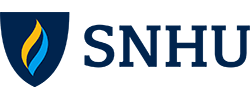 <!- /mfunc feat_school ->
Steps to certification
Once you have completed your studies, you can take an exam through the American Registry of Radiologic Technologists (ARRT). You may begin the application process during the final three months before graduation; if you do, your director will need to verify later that you did indeed complete requirements. After you have received your approval, you will schedule an exam at your convenience at your preferred testing site. If you want to take an early look at the candidate handbook, you can find it on the ARRT site.
You will apply to the Arizona Medical Radiologic Technology Board of Examiners for licensing. You will include a copy of your ARRT wallet card in your application packet. You must also document that you are a citizen or legal resident and that you are at least 18 years of age.
The credentialing process doesn't necessarily end with primary certification. There are specialty examinations available. In order to perform mammographies, you'll need a secondary certificate in mammography from the Arizona board. There are additional coursework requirements as well as an examination process. The BLS notes that nationwide prospects are best for radiologic technologists and technicians who hold multiple certifications.
Career Outlook for radiology technologists in Arizona
According to Bureau of Labor Statistics figures (May 2011), Arizona's radiology technologists and technicians average $61,220 a year. Geography is only a minor factor. Wages are between $61,000 and $62,000 for most parts of the state, with Tucson at $60,020 and the Northern Arizona non metropolitan regions at $57,350. Actual salary and career prospects depend on experience as well as certification/ licensing level (and the types of procedures you're adept at).
BLS projections call for 18% growth between 2008 and 2018 with about 160 job openings in Arizona each year.
Radiology Technology Licensing and Professional Organizations in Arizona – Contact Information
Licensing Board: Arizona Radiologic Technology Board of Examiners
Click Here to visit their website.
Professional Organization: Arizona State Society of Radiologic Technologists
Click Here to visit the website