South Carolina Radiologic Technologist Schools
The South Carolina Radiation Quality Standards Association certifies workers in radiography and in other sub-specialties of radiology technology. If you are interested in general radiography, you should enroll in a program that is approved by the American Registry of Radiologic Technologists. Admission may be contingent on completion of a background check and drug screening and demonstration of academic aptitude. You may also be expected to have CPR certification before admission.
Radiologic Technologist Resources – South Carolina
You can expect at least two years of full-time study (or the equivalent). During the latter part of the program, you will spend a good deal of time out in the field working with patients.
You can become a limited radiographer in South Carolina while you're still in school. This will allow to perform basic x-rays in an employment setting. You will need to demonstrate that you have competency at the required level. You'll need to get a letter from your program director.
When you have completed program requirements, you'll take the ARRT examination in radiography. You should send an application to the South Carolina board. You will include confirmation of your degree or certificate as well as a statement by your program director that you are eligible to take the exam. Once you get your candidate status report, you will be allowed to schedule your examination yourself. You will have a 90 day window in which to take it.
<!- mfunc feat_school ->
Featured Programs:
Sponsored School(s)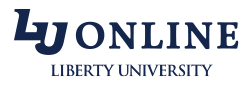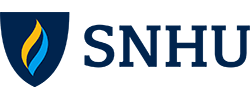 <!- /mfunc feat_school ->
You are expected to maintain credentialing with the ARRT. Your continuing education requirements will be those established by the ARRT. Additional career resources can be found on the South Carolina Society of Radiologic Technologists website.
Out of State Applicants
If you are coming to South Carolina from another state, you will be expected to provide a copy of your national certification. If you aren't nationally certified, you should document your education and apply for a temporary certificate. If you're coming from another country, you'll need transcripts as well as evidence of licensing. All documents you send should be in English. You'll need to pass the state exam before you can practice.
Limited Radiography Licenses in SC
You may also opt to become a limited radiographer or limited bone densitometry operator. On the board site, you will find a list of schools that offered approved courses in limited radiography. There are some study resources posted there as well.
If you are looking for limited licensing in peripheral bone densitometry, you can either take the eight hour course offered by the ISCD or take the eight hour radiation safety module along with the manufacture's training.
South Carolina Radiologic Technologist Career Outlook
The Bureau of Labor Statistics reports that the average radiology technology salary in South Carolina is $52,240. There is a surprisingly large difference in salary averages from one metropolitan area to the next. Anderson, South Carolina has the 4th highest radiology technology salary in the nation: $86,310. The Myrtle Beach, Pee Dee, and Savannah areas, meanwhile, have average salaries below 50K.
Realize, though, that within any metropolitan area, there is huge variability in salary. The presence of premier laboratories, specialty hospitals, and universities will drive up the average wage in a region. Some types of facility pay well nationwide; these facilities typically look for experienced workers with advanced skills. Some communities employ more radiologic technologists than others. The greatest concentration of workers is in Florence. Second place is Sumter, followed closely by Pee Dee, South Carolina.
Oregon Radiology Technology Licensing and Professional Organizations Contact Information
Licensing Agency: South Carolina Radiation Quality Standards Association
Click Here to visit their website.
Professional Organization: South Carolina Society of Radiologic Technologists
Click Here to visit the website