Oregon Radiologic Technologist Schools
In order to become a radiology technologist in Oregon, you will need to complete a program that is properly accredited and that will qualify you to take credentialing exams. The credentialing agency for general radiography is the American Registry of Radiologic Technologists. If you pursue training in a radiography specialty or in a related discipline, you may have a different credentialing agency.
Radiologic Technologist Resources – Oregon
Full licensure as a radiographer will take at least two years of study. There are program options at the associate's and bachelor's level. Oregon's Occupational Information Center notes opportunities are better for workers with a bachelor's degree.
At the baccalaureate level, you will find opportunities to specialize. (You may opt to take an associate's program the first time around and do more advanced study later.)
Degree-granting radiology technology program are selective. There are typically program prerequisites. At some point in the process, you can expect to complete a criminal background check. Some programs like you to have some form of experience in a healthcare setting; this may entail shadowing a radiographer or volunteering in a hospital.
After graduation, you will need to take a credentialing exam through the ARRT. You may work under a temporary license for up to six months while you're waiting to take the exam and receive your score report. There is a proposed rule that could allow well-qualified students to work under a temporary license up to three months before they graduate. You'll want to stay tuned to see what happens.
<!- mfunc feat_school ->
Featured Programs:
Sponsored School(s)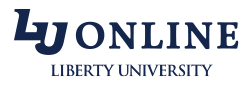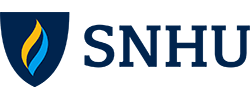 <!- /mfunc feat_school ->
Beginning in 2014, it will no longer be enough just to take the licensing exam. You will need to go through the ARRT certification process. This doesn't entail a lot of additional work. Many employers demand the credential.
You can search for radiology technology positions on the state workforce site. You'll find resources on the site of the Oregon Society of Radiologic Technologists.
Additional Certifications for Radiologic Technologists in Oregon
If you want to practice mammography imaging in Oregon, you will need to be certified in mammography through the ARRT. This may require training beyond what you did in your initial program.
If you want to do CT, you will need to provide evidence that you hold the ARRT (CT) credential or that you have pursued the state-mandated training.
Limited Permit X-Ray Operator
Another option is to become a limited x-ray operator. You will need to take a board-approved program and then pass the limited scope exam. The program demands will be somewhat less, and you may have the opportunity to take classes on the side while you're working. On the other hand, you will be qualified for only basic radiology technician positions. You won't have the same salary or the same opportunities for advancement (at least without further education).
Radiologic Technologist Career Outlook – OR
Oregon's Occupational Information Center states that the radiology technology and technician profession is growing at a rate well above the average growth rate for all jobs. Statewide, there is 29.1% growth projected for the 2010 to 2020 decade. The growth won't be even throughout the state. Projections range from a low of 14.3% in the Grant/ Harney / Malheur region to a high of 32.4% in the Marion / Polk / Yamhill region.
Currently, the highest concentration of jobs is found in the Medford area, according to BLS data.
The statewide average for radiology technologists is $63,330. In general, those near the Western coast earn more than those in the Eastern part of the state.
Oregon Radiology Technology Licensing and Professional Organizations Contact Information
Licensing Agency: Oregon Board of Medical Imaging
Click Here to visit their website.
Professional Organization: Oregon Society of Radiologic Technologists
Click Here to visit the website