Maine Radiologic Technologist Schools
Maine licenses radiology technologists at multiple practice levels. If you want to do the full set of radiography procedures — and have a wide range of employment options – begin by looking for an accredited degree program in radiology technology. Find radiologic technologist schools and related radiology programs in Maine.
Radiologic Technologist Resources – Maine
If you are interested in nuclear medicine technology, you should look for a program that has been accredited by the Joint Review Committee in Nuclear Medicine Technology.
You will have plenty of opportunities to make professional connections while you're in school. Once you have the basics down, you will start putting in hours at a health care facility, performing radiography procedures under supervision. You may also want to pursue student membership in the Maine Society of Radiologic Technologists during this time.
Radiologic Technologist Certification and Licensure in Maine
You will need to pass the ARRT Examination in Radiography. It is an advantage to maintain national registration. As you near program completion, you may submit initial paperwork to the American Registry of Radiologic Technologists.
<!- mfunc feat_school ->
Featured Programs:
Sponsored School(s)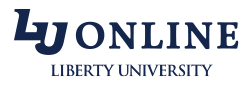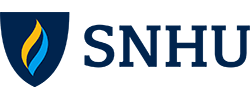 <!- /mfunc feat_school ->
When it comes time to apply to the Maine board, you will submit a fee for a criminal background check. If you have ever held licensing in another jurisdiction, you will submit license verification.
In the case of "special circumstances", the Maine board may issue a Temporary Radiologic Technologist license. You will need to turn in an application for full licensure at the same time. The temporary license is good for 90 days or until you receive your examination results. Once you have your ARRT wallet card or other documentation, you can upgrade to regular status.
As a licensed radiographer, you may wish to add an additional authority in nuclear medicine. You may be granted a special permit if you live in an area where there's a shortage – as long as there's appropriate supervision available.
Limited Radiographer License
Limited radiographers take basic x-rays; their training is limited to particular parts of the body – for example, podiatry or chest. Medical assistants sometimes seek limited radiography licensing to increase employment options. Training takes place over 6 to 12 months.
If you are working toward limited radiography licensing, you will need to complete the minimum number of procedures in the areas you want to be qualified in – you may train in either one or two. You will document your training using training logs in the approved format. Your supervisor will make performance evaluations and ultimately submit a letter of recommendation. You will also turn in a request to sit for the limited scope examination.
Maine regulates the profession at all levels. While you are completing your requirements for limited licensure, you will be registered as a trainee; this, too, requires an application.
Radiologic Technologist Career Outlook in Maine
Maine radiologic technologists and technicians average $55,760 a year, the Bureau of Labor Statistics reports. Wages are much the same throughout the state, though average pay in the Rochester metropolitan area is slightly higher than in less metropolitan areas.
Radiology technologists who work at specialty hospitals or universities make a bit above the norm — this is true around the nation. Specialty certifications can be a career asset, the BLS reports. There are a lot of Maine technologists with specialty certifications — 294 in computed tomography alone, according to a recent census by the ARRT.
11% job growth has been projected for the years 2008 to 2018. Job growth and replacement together should account for about 30 job openings a year.
Contact Information – Radiologic Technologist Licensing and Professional Organizations
Licensing Agency: Radiologic Technology Board of Examiners
Click Here to visit their website.
Professional Organization: Maine Society of Radiologic Technologists
Click Here to visit the website.