Missouri's Radiologic Technology Schools
Missouri does not license radiologic technologists. Third party credentialing is not mandated by the state either, but it is often required by employers. Premier facilities tend to ask for ARRT certification in radiologic technology — and sometimes for specialty certifications as well. How demanding are employers? It depends on the facility and the position. One recent job posting asked that applicants be registered with the ARRT, certified in a specialty, and able to cross train in other specialties.
Radiologic Technologist Resources – Missouri
Radiology technologists generally enter the field with a two-year degree. If you opt for radiology technology as a career, you should look for degree programs that are offered by a nationally accredited or regionally accredited radiologic technologist school or a program that has been ARRT-approved. Find accredited radiologic technologist schools offering radiology technology related programs. JCERT-accreditation is an indicator that the program has met rigorous standards specific to the discipline. If the program is not JCERT-accredited, it should hold appropriate school-level accreditation and meet clinical standards established by the ARRT.
The application process may involve getting a criminal background check, having a health examination, and providing evidence of immunization status. Schools want to make sure that you have the technical and academic skills to make it through the program. Grades and test scores (ACT or COMPASS) will typically be considered. The level of selectivity will vary from program to program.
You can take steps toward building a successful career while you're still in school. You will put in many hours in an actual health care setting – this is your chance to impress potential employers. You may want to become a student member of the Missouri Society of Radiologic Technologists. This will give you more networking opportunities; you will then have the option of becoming a graduate bridge member when you graduate.
<!- mfunc feat_school ->
Featured Programs:
Sponsored School(s)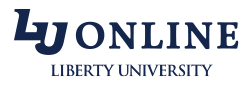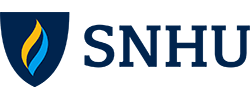 <!- /mfunc feat_school ->
Radiologic Technologist Certification in Missouri
You will go through a screening and testing process to become certified. You can send your initial application materials to the ARRT when you are in the final months of the program. Later, your program director will verify that you did indeed complete the program requirements. Your exam fee grants you a three month window in which to test. You will be allowed to schedule the written certification exam at your convenience during that time.
Radiologic Technologist Career Outlook in Missouri
The Bureau of Labor Statistics reports that the mean salary for Missouri's radiology technologists and technicians is $49,580. The highest wages in the state are in the Kansas City area. Here the mean is $53,340. The lowest wages are in the nonmetropolitan communities in the northern and southern regions of the state. In the wide belt in between, salaries average around $50,000.
Employers are not all equal. Specialty hospitals and universities typically offer above average compensation. Credentials are part of what helps a person compete for these desirable positions. You should be aware that there are quite a few radiologic technologists in Missouri who do hold specialty certification. The ARRT lists 528 Missouri radiology technologists certified in MRI and 976 certified in CT. Some technologists, of course, have multiple certifications. According to the Bureau of Labor Statistics, these are typically the ones with the best job prospects.
Occupational trends projected that the field would experience 9% growth during the 2008 to 2018 decade.
Radiologic Technologist Professional Resources in Missouri
Credentialing Agency: American Registry of Radiologic Technologists
Click Here to visit the website.
Professional Organization: Missouri Society of Radiologic Technologists
Click Here to visit the website. You can also search for schools on the website of the Missouri Society of Radiologic Technologists.