Radiologic Technologist Schools in Alabama
Alabama does not currently have a licensing process for radiology technologists, but individual employers generally set standards high. Usually the standards require going through a certification process through the American Registry of Radiologic Technologists (ARRT).
You begin the process by enrolling in a post-secondary program in radiology technology. Beginning on January 1, 2015, technologists will need a degree at the associate's level or higher to be eligible to take the certifying exam. If you graduate before that date, you will not be held to that standard.
Radiologic Tech Resources – Alabama
In order to be acceptable, your degree must be accredited by some agency recognized by CHEA or the US Department of Education. If you already have a degree in another field in another field, you can enroll in a certificate program.
You must have coursework in each of the areas specified in the ARRT Content Specifications for the Examination in Radiography. Your program must also meet ARRT's clinical requirements. You can search for accredited radiology technology programs on the ARRT site. The Alabama Society of Radiologic Technologists (ASLRT) also maintains a list of programs accredited by the Joint Review Committee on Education in Radiologic Technology (JCERT). While you are in school, you may want to become a student member of the Alabama Society of Radiologic Technologists. There are essay competitions and scholarships. You could also have the opportunity to distinguish yourself as a delegate.
<!- mfunc feat_school ->
Featured Programs:
Sponsored School(s)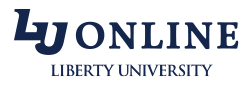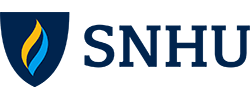 <!- /mfunc feat_school ->
The Radiology Technician Certification Process
You may apply to take the radiologic technologist certification examination when you reach the final three months of your program. You can expect to receive a candidate handbook from your school. Once you've been approved, you'll have a 90 day window in which to schedule. You'll take the test via computer at a Pearson VUE testing center. You will need to demonstrate competency in the following areas: imaging procedures, radiation control, quality control and equipment maintenance, patient care and education, and acquisition and evaluation of images. Up to three attempts are allowed; they must be taken within a three year time frame.
Part of the radiologic technologist certification process is demonstrating that you meet ARRT's ethical standards. On the application, you'll need to note misdemeanors or felonies as well as honor code violations or actions taken against licenses. (A candidate may, if they choose, fill out the ethics pre-screening questionnaire before enrolling in a program.)
Additional Radiologic Certifications in Alabama
Some radiologic or radiography positions will ask that you also hold post-primary certification in a specialty area like mammography or MRI or that you pursue such certification after you are hired. Nationwide, specialty positions like tend to be higher paying.
As a prospective technologist, you should be aware that the ALRST is working on garnering support for state licensing. The organization reports that Alabama is one of only five states that have no regulatory process in place.
Career Outlook for Radiology Technologists in Alabama
Demand for radiology technicians and technologists is fueled by an aging population and by technological advances. Alabama has a higher concentration of radiologic technologists than many states. The Gadsen, Tuscaloosa, and Pensacola areas have especially high concentrations of workers. Job growth projections called for 11% growth in the occupation between 2008 and 2018. Alabama's mean wage is somewhat below the national average, but still solid: $45,350. Wages in the Florence area top $48,000.
Radiology Technology Licensing and Professional Organizations in Alabama – Contact Information
National Certifying Agency: The American Registry of Radiologic Technologists
Click Here to visit their website.
Professional Organization: Alabama Society of Radiologic Technologists
Click Here to visit the website