Becoming a Radiology Technologist in Wyoming
Wyoming licenses radiology technologists and technicians at two levels. To become a radiology technologist and perform the full range of duties, you will need to complete a program that has been approved by the American Registry of Radiologic Technologists. There are two JRCERT-accredited programs in Wyoming. One is an Associate of Science, the other an Associate of Applied Science. Both take 24 months to complete.
Radiologic Technologist Resources – Wyoming
Admission may depend on your GPA, references, and answers to application questions. You will want to spend some time making yourself a competitive candidate. There will likely be more applicants than there are slots. The flip side of this, though, is that if you make it in, the chances are good that there will be a job waiting for you upon graduation.
Your education will take you out into the field. Each school has multiple clinical sites. You will work with real patients as you practice each of the ARRT's required procedures. Normally you need to be finished with your education to get your radiology technologist license, but you may get it earlier in cases of regional shortages or hardships. Your program director, a radiologist, and employer will all need to send letters to the board. A practitioner will need to verify that a shortage or emergency situation does exist. A license issued under these circumstances is termed a special license and is good for twelve months. The license allows you to work at the specific facility for which the request was made.
<!- mfunc feat_school ->
Featured Programs:
Sponsored School(s)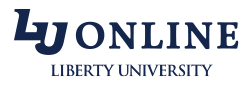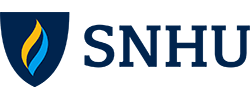 <!- /mfunc feat_school ->
Radiologic certification procedures in Wyoming
You will take a credentialing exam when you are finished with your educational program. You may work under a temporary license while you're waiting to take the exam and get confirmation of test results. You must first register to take the exam. The license expires fifteen days after the exam date. The board will receive results directly from the ARRT. If you've already been certified, you will include a copy of your ARRT card with your application.
Restricted license for basic performing radiologic procedures in Wyoming
You may be licensed for basic radiologic procedures without earning a degree. You can be licensed in one area or several. You will need to either pass the Bone Densitometry Equipment Operator Examination or pass the core portion of the Limited Scope Examination (plus additional modules in the areas where you want to be licensed). Modules include chest, skull, spine, extremities, and podiatric radiography. The Wyoming Board has set the minimum score at 80% on both exams.. This is higher than it is in some jurisdictions.
People with limited licensing sometimes work in the offices of doctors or other practitioners. Such facilities may not have the resources or demand to hire a radiologic technologist; however, they may want to do some basic procedures on site. Some people pursue limited licensing as an adjunct credential; they're already employed or trained in some aspect of health care. Job prospects will vary depending on the needs of the community.
Career outlook in Wyoming for this field
The average radiology technology salary in Wyoming is $25.07 an hour or $52,150 a year. The highest wages are in Casper, the lowest in the non metropolitan areas in the southeastern and southwestern parts of the state. 22% occupational growth has been projected for the years 2008 to 2018. Currently the concentration of workers is highest in Casper and in the northwestern non metropolitan areas of the state.
Radiology Technology Licensing and Professional Organizations in Wyoming – Contact Information
Licensing Agency: Wyoming Board of Radiologic Technologists Examiners
Click Here to visit their website.
Professional Organization: Wyoming Society of Radiologic Technologists
Click Here to visit the website