Becoming a Radiology Technologist in Colorado
In order to work as a radiology technologist in Colorado, you will need to take a certifying examination through the American Registry of Radiologic Technologists (ARRT). Your first step will be to enroll in an accredited post-secondary program. The ARRT currently certifies technologists who have only a certificate or diploma, but an academic degree (associate's level or higher) will become a requirement in 2015. You can find a list of in-state programs on the Colorado Society of Radiologic Technologists site (CSRT).
Programs may have a competitive process, determining your eligibility through factors like GPA, academic placement scores, and professional references. You may get points for health care experience. It can be helpful to take classes like anatomy and physiology beforehand, though it will not necessarily be required.
Radiologic Tech Resources – Colorado
You can expect to do quite a bit of clinical work in health care facilities as you progress through the program — the ARRT has a list of procedures that you must demonstrate competency in. Your clinical placements are also an opportunity to meet potential employers. You may want to pursue student membership in the CSRT.
As you near program completion, you can apply to take the ARRT. The application will include ethics questions. Your program director will also need to fill out some paperwork. Once the ARRT has approved you, you will schedule a computerized exam through Pearson.
<!- mfunc feat_school ->
Featured Programs:
Sponsored School(s)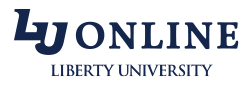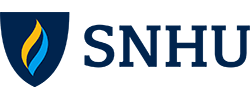 <!- /mfunc feat_school ->
Although Colorado requires an exam, you are not licensed per se. Some specialties, however, do require an additional examination or licensing process. To do computerized tomography, you will need to either have a certification in CT through ARRT or to meet similar standards, including 60 hours of didactic training (covering all required areas) plus 480 hours of clinical training. You will need to verify, and maintain records of, particular exams that you have performed.
Limited scope X-ray operators
An exception to the above is if you want to be a Limited Scope X-ray Operator. For this, you can have little as 80 hours of instruction and 480 hours of clinical training. You will verify your clinical abilities through a "Clinical Supervisory and Competency Statement "" Limited Scope Operator" form. You will also need to pass the ARRT Limited-Scope Operator exam.
As a limited scope operator, you are indeed limited; you can only perform basic x-rays of extremities, skull, chest, spinal and pelvic areas. Having met lower educational and clinical requirements, you won't be eligible for the national certification that many employers seek.
Career outlook for radiologic technologists in CO
Radiology technology is a growing field. The BLS predicted 20% growth in Colorado's radiology technology industry between 2008 and 2018. The state's radiology technologists are well paid. The BLS reported a mean wage in 2011 of $58,770. 80% of Colorado's radiology technologists were making salaries between $40,050 and $81,760. The highest wages were in the non metropolitan areas in the north central part of the state; wages were somewhat below the mean in the Greeley and Colorado Springs areas. An entry level worker can expect to have wages at the low end of the scale. The BLS reports that having multiple specialties can increase earnings.
Radiology Technology Licensing and Professional Organizations in Colorado – Contact Information
Licensing Board: Colorado Department of Public Health Hazardous Materials and Waste Management Division Radiation Program
Click Here to visit their website.
Professional Organization: Colorado Society of Radiologic Technologists
Click Here to visit the website