Becoming a Radiology Technologist in Vermont
Education is the key to becoming a radiologic technologist in Vermont. The state has proposed eliminating the pathway toward limited licensure; the board notes that limited licensees were already a dwindling group of individuals.
Proposed rules would also create new standards for post-primary specialty licensing. The latter changes, however, aren't slated to take effect until 2015.
Vermont licenses radiographers, nuclear medicine technologists and radiation therapists separately. If you want to become a radiographer, you will need to enroll in an ARRT-approved post-secondary program. There are two in Vermont. Both take about 21 months and award Associate of Science degrees. There are also programs in neighboring states.
Radiologic Tech Resources – Vermont
Admission policies vary. You can prepare for a health care career by earning CPR certification, getting a physical, and locating documentation of vaccinations. If you opt for Vermont Southern College and you don't have previous college credit, you will be expected to enroll in a pre-radiologic technology program. You will need satisfactory scores to begin the professional phase of the program. At Champlain, you will be expected to do job shadowing before beginning a program.
Whatever school you choose, you can expect to do some general academics courses, either as prerequisites or co-requisites. You will have multiple classes in radiologic procedures including safety and positioning; the curriculum will also include concepts like ethics and medical terminology. You will spend a lot of time in health care facilities. At Champlain, for example, there is 1,700 hours of fieldwork.
<!- mfunc feat_school ->
Featured Programs:
Sponsored School(s)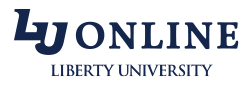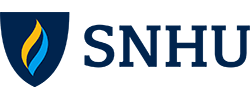 <!- /mfunc feat_school ->
Certification as a radiologic technologist in Vermont
You will have the opportunity to begin the certification paperwork process before you graduate. It can be an advantage to do so — and to schedule the first available exam after you become eligible. Vermont has also proposed eliminating temporary licenses. That means you will need to pass the exam before you begin practicing.
Currently (as of 2012), candidates can apply for temporary licensing by showing that they have registered for an exam.
Out-of-state candidates may apply for licensure by endorsement if they hold national certification.
Advanced Competencies
Fluoroscopy users are currently held to higher standards. As a fluoroscopy operator, you must either take a course in fluoroscopy or demonstrate competency to an expert or designee. A PET/CT license is required for certain radiologic procedures.
Proposed rules would require technologists who practice computed tomography, mammography, cardio-interventional technology, or vascular-interventional technology to hold the appropriate post-primary certification. Quantitative computed tomography bone densitometry would require a CT credential. The ARRT offers additional certifications which won't change your official scope of practice but may increase your job prospects.
In order to be certified in a post-primary modality, you will need to document that you have completed the clinical experience requirements. Post-primary certification will require 16 additional hours of structured education beginning in 2016. You can find candidate handbooks on the ARRT site.
Career Outlook
Vermont's radiology technologists average $52,740 a year. Wherever you live and work, your salary will be influenced by your certification and licensing, the setting where you work, and the number of years you've spent on the job. There is some interplay between these factors. 12% statewide growth has been predicted for the 2008 to 2018 decade. Employment is currently highest in the Burlington area.
Radiology Technology Licensing and Professional Organizations in Vermont – Contact Information
Licensing Agency: Board of Radiologic Technology
Click Here to visit their website.