Radiologic Technologist Schools and Certification in Indiana
If you're interested in becoming a radiologic technologist or technician in Indiana, your first step is finding an accredited radiological technologist school and related program. For general radiology technology, Indiana follows standards set by the American Registry of Radiologic Technologists.
Radiologic Technologist Resources – Indiana
Nuclear medicine technologists are licensed separately. Limited radiography programs, meanwhile, are approved by the Indiana board and listed by category (for example, chest, dental, or chiropractic). These programs are much shorter, but you should be aware that your scope of duty will indeed be limited. Some people choose limited x-ray programs because they are already working in a support position at a health care practitioner's office and want to take on more duties.
Radiologic technology programs often have more candidates than they do available spaces. You may be expected to take prerequisite courses beforehand; you may also be expected to take a placement test or otherwise demonstrate academic aptitude. If you have legal issues in your background, you may be asked to do a pre-screening with the ARRT beforehand to make sure you will qualify for certification.
Your radiology technology program will include field work. Before you start performing actual radiologic procedures as a student, you will need to get a student permit. You'll download it from the board site and then mail it in. You will need to have your program director sign your application, but you won't need to turn in any supplemental materials at this time, unless you answered yes to one or more of the legal/ professional fitness questions. You will receive a permit on the mail — your status can also be verified online.
<!- mfunc feat_school ->
Featured Programs:
Sponsored School(s)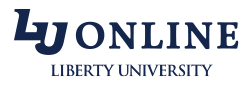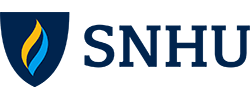 <!- /mfunc feat_school ->
A student permit is good while you're enrolled and up to six months afterward (provided you do indeed finish the program). Since you are already within the system, the state of Indiana will keep you informed about the licensing process.
You will need to pass a national certification exam through the ARRT before your student permit expires — allow yourself plenty of time for registration and score reporting.
You may take additional certification exams provided you meet the clinical requirements. Beginning in 2016, however, there will be additional coursework requirements.
If you're working toward a limited license, your status will be 'provisional' as opposed to 'student'. This is good for only six months, so you shouldn't get it too early. You will take the limited scope examination for licensure.
Radiologic Technologist Career Outlook in Indiana
Radiology technology can be a lucrative career. Indiana's radiology technologists and technicians average $51,690, according to the Bureau of Labor Statistics. Wages are higher in some parts of the state than others. The Gary, Elkhart-Goshen, and Indianapolis-Carmel metropolitan areas are a bit above the mean with salaries topping $54,000.
More significant factors are experience, skills, and certification/ licensing level. The BLS reports that it can be a career advantage to have multiple certifications.
The radiology technology field is growing. Governmental occupation trends anticipated 16% growth between 2008 and 2018. The per-population demand for radiologic technologists is highest in the Kokomo, Muncie, Michigan City-La Porte, and Terre Haute metropolitan areas. Overall, the location quotient in Indiana is just slightly above that of the U.S. as a whole.
Additional Indiana Radiologic Technologist Resources
Licensing Agency: Indiana State Department of Health Medical Radiology Services Program
Click Here to visit their website.
Professional Organization: Indiana Society of Radiologic Technologists
Click Here to visit their website.