North Carolina Radiologic Technologist Schools
If you are interested in practicing radiology technology in North Carolina, you'll want to keep your eye on legislature. There have been proposals in recent years to enact a regulatory/ licensing process. According to materials posted on the North Carolina Society of Radiologic Technologists website, the bill may be reintroduced in May 2012.
From the standpoint of the individual worker, how much would licensing change the practice of radiology technology? Not as much as one might imagine. Licensing is designed to protect the public from irresponsibility and omission. But most employers already set the bar high — they look to established national organizations like the American Registry of Radiologic Technologists and the American Medical Association.
Radiologic Technologist Resources – North Carolina
If you're just getting into the field, you'll want to make sure your program meets the standards of the ARRT. This will ensure that you can sit for certification exams upon graduation.
You can find a list of schools on the site of the North Carolina Society of Radiologic Technologists. Most of the state's programs grant an AAS degree. There is some selectivity in the admission process.
Before you can be certified by the ARRT, you will need to complete all the mandated clinical procedures. Some you must perform many times. You will be practicing on real patients in a hospital or other health care setting. JCAHO-accredited programs require a background check.
<!- mfunc feat_school ->
Featured Programs:
Sponsored School(s)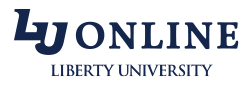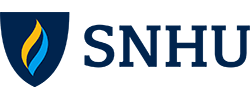 <!- /mfunc feat_school ->
You will have opportunities to make professional connections early in your schooling. One thing that you may want to do is pursue student membership in the NCSRT. A professional organization can do more than keep you apprised of legalities. The NCSRT also has scholarships and competitions for its student members.
Your associate degree will qualify you for a wide range of positions. You can opt to continue on for your baccalaureate degree, though, through a 2 + 2 program. At the higher level, you may choose to specialize in one or more modalities like magnetic resonance imaging or computed tomography. There are also certificate programs that can help you prepare for specialty certification.
Mammography Technology Requirements in NC
There are legal mandates for those performing mammography. The initial training requirement is 40 hours. You will find program information on the website of the North Carolina Department of Health and Human Services Radiation Protection Section.
Although it's not a legal mandate, many of North Carolina's radiology technologists have mammography certification through the ARRT. The ARRT census lists 1,586 technologists with the credential.
Limited X-Ray Technicians in North Carolina
Some radiology technician positions require a more limited skill set. People don't have all the same procedures at the doctor's or podiatrist's office that they do at the hospital. That's why many states issue limited licenses to those who perform more basic procedures. If you're already a health care worker, you might look into a limited scope x-ray operation license at such time as North Carolina's regulations change.
Career Outlook for Radiologic Technologists in NC
The Employment Security Commission of North Carolina has projected 22% occupational growth during the years 2008 to 2018. That translates into about 260 job openings a year, once replacement is figured in. The state has a higher than average percentage of workers in the radiology technology profession. North Carolina's radiology technologists and technicians earn a mean annual salary of $54,190.
Radiology Technology Licensing and Professional Organizations Contact Information
Regulatory Agency: North Carolina Department of Health and Human Radiation Protection Section
Click Here to visit their website.
Professional Organization: North Carolina Society of Radiologic Technologists
Click Here to visit the website