Becoming a Radiology Technologist in Oklahoma
Oklahoma does not license radiology technologists. However, employers tend to look for the same qualifications that they do in states that have licensing requirements. There are multiple checkpoints along the way. You should begin by enrolling in a program that has the approval of the American Registry of Radiologic Technologists. You may want to take into account the ARRT pass rate and job placement rate when making decisions about where to apply.
Programs may be selective, considering ACT or COMPASS scores as well as grades in prerequisite classes. Some programs, for example, Great Plains Technology Center, will also take into account whether you're located within their attendance boundaries. Final admission may be contingent on a drug test, background check, and physical. The background check is actually a requirement at JCAHO-accredited hospitals; you can't go in and intern until you've had it.
Radiologic Tech Resources – Oklahoma
Programs typically last about two years. They can be intensive. Your classroom will extend far beyond the walls of the college. Your program will probably have partnerships with a number of health care centers. Clinical sites may be spread out across several towns. This way, you're more likely to find one that's reasonably close to you.
Your field placements are more than just a learning experience. They're also a chance to catch the eye of potential employers. There are other things you can do make professional connections. You may want to pursue student membership in the Oklahoma Society of Radiologic Technologists. There are scholarships and competitions as well as networking opportunities.
<!- mfunc feat_school ->
Featured Programs:
Sponsored School(s)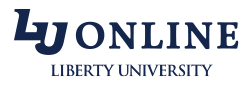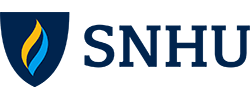 <!- /mfunc feat_school ->
The certification process
Once you've finished your schooling, you'll still have one major step: the ARRT certification process. Your program director will need to verify that you've met requirements. You will need to verify that you have an acceptable legal background. You'll also need to take a written exam. It's administered via computer, and you can schedule it at your convenience during the testing window. Once you've passed the exam, you are officially certified – this is something you only need to do once. Registration, though, is something you need to maintain. This is done through continuing education, compliance with ARRT ethical standards, and submission of paperwork and fees.
If you want to do mammography, you will need some additional training. You can enroll in a certificate program and simultaneously pursue a post-primary ARRT certification. Other specialty certifications can be assets as well. You can opt for magnetic resonance imaging, computed tomography, or interventional radiologic technology, among others.
You can search for positions on the site of the Oklahoma Employment Security Commission.
Career Outlook for radiology techs in Oklahoma
Radiology technologists typically enjoy middle class salaries. The Bureau of Labor Statistics reports a mean salary of $48,870 for Oklahoma's radiology technologists. Average salaries are between $45,000 and $50,000 in almost every part of the state. The only exception is the greater Fort Smith area. The average salary is a bit lower there: $43,080.
These averages tell only a part of the story, though. Radiology technologists typically make higher salaries when they're in positions where they are called upon to do a lot of specialized procedures. Your salary will typically be lower when you're starting out. Later, you can seek those higher positions.
Radiology Technology Licensing and Professional Organizations in Oklahoma – Contact Information
Credentialing Agency: The American Registry of Radiologic Technologists
Click Here to visit their website.
Professional Organization: Oklahoma Society of Radiologic Technologists
Click Here to visit the website