Virginia Radiologic Technologist Schools
Radiologic Technologist-Limited – Virginia
Virginia has been licensing radiologic technologists since 1996. There are now three levels of practice.
Radiologic Technologist-Limited is the lowest level of licensing. A person with limited licensing can take basic x-rays of only certain areas of the body. With limited licensing, job prospects are more limited. If you decide to pursue limited licensing, you will need to complete a short training program. It must include 25 hours of equipment operation and imaging and 15 hours of radiation safety. You will also need at least 10 hours in radiologic techniques that are specific to the part of the body that you will be x-raying. You may train in one area or in several. There are additional clinical/ supervision requirements for licensing in abdomen/ pelvic x-ray. Prior board approval is required.
Radiologic Technologist Resources – Virginia
Radiologic Technologists in VA
A radiology technologist license gives you a much broader scope of duty. If you are interested in becoming a radiologic technologist, you will need to enroll in a program that's approved by the ARRT. Most programs take about two years. You typically need to complete some prerequisites beforehand. Health care experience can be a plus. Schools may use a point system if there are more qualified applicants than there are spaces.
Part of your education will generally take place in an academic setting. You'll also spend a lot of time at clinical sites.
After you graduate, you'll still have a few steps to complete: taking a credentialing exam and going through the licensing process. Fortunately, you will be allowed to work as a trainee while you're fulfilling those last requirements. You will need to have your traineeship approved by the board.
<!- mfunc feat_school ->
Featured Programs:
Sponsored School(s)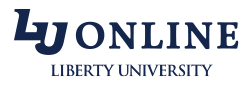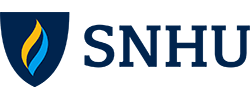 <!- /mfunc feat_school ->
Your traineeship expires fourteen working days after you get your exam results. However, you may apply for another traineeship. (You are expected to pass the exam within a two year period with, at most, three examination attempts.)
Employees at certain settings are exempt from the legal mandate. However, employers will still look for similar credentials.
For networking opportunities, you may want to join the Virginia Society of Radiologic Technologists. You can also browse for jobs on the VSRT site.
Advancement Opportunities for Radiology Technologists in Virginia
Some radiologic technologists opt for additional training in advanced imaging modalities like interventional radiology, computed tomography, or magnetic resonance imaging. You can enroll in an educational program to help you meet the additional clinical requirements.
Eventually, you may move up to Radiology Assistant status. You will need to complete an advanced program that's recognized by the ARRT. You will then take the Registered Radiologist Assistant exam. Certification in Advanced Cardiac Life Support is also required. There is an in-state radiologist assistant program at St. Mary's School of Medical Imaging.
Career Outlook
The radiology technology field is growing. Workforce projections place growth at 17% over the course of the 2008 to 2018 decade.
The Virginia Society of Radiologic Technologists offers $45,790.31 as an average salary for entry-level radiology technologists who are working in medium-sized hospitals.
With time, a technologist's salary can increase greatly. The Bureau of Labor Statistics lists $57,490 as the average salary for Virginia's radiology technologists. Salary averages are the lowest in the non metropolitan areas in the southwestern part of Virginia. Salaries in major metropolitan areas drive the state's average up. In the Richmond area, $58,270 is the average.
Virginia Radiology Technology Licensing and Professional Organizations Contact Information
Licensing Agency: Virginia Board of Medicine
Click Here to visit their website.
Professional Organization: Virginia Society of Radiologic Technologists
Click Here to visit the website