MRI Technologist Job Description
What is an MRI technologist? Discover the path to a career in MRI technology…how to get there and where it may take you…
MRI technologists are radiologic technologists who specialize in magnetic resonance imaging. Magnetic resonance imaging uses magnetic field and radio waves to produce images of the inside of the human body. When a patient lies inside the MRI machine, which is like a large tube, radio waves produce faint signals that create cross-sectional images that are ultimately used by physicians to diagnose medical problems. MRI technologists are mostly employed by hospitals, though as the diagnostic equipment becomes more affordable, more jobs like this will be available in physician offices and imaging centers. Their main duties are explaining the procedure to the patient, preparing the patient and positioning them correctly, operating the equipment, and recording the images for the physician to interpret.
Become a MRI Technologist
MRI Technologist Resources…
What type of education and licensure do I need?
The pathway toward becoming an MRI tech begins with a degree. MRI technology programs are available at the associate, diploma, or bachelor's level. Courses to take in preparation for your degree should include chemistry, physics, biology, and math. Some courses that an MRI technology program or Medical Imaging program will cover are pathology, anatomy, physiology, medical terminology, patient care, and MRI equipment, safety, and ethics. For certification eligibility, be sure to earn your degree from a program accredited by the American Registry of Radiologic Technologists (ARRT), which is the main certifying agency. Certification is voluntary; however it is highly preferred by employers. Additionally, most states require licensure as well, and often use the ARRT certification exam as their licensing exam. Check with your state's board of health, as licensing requirements do vary. Certification maintenance requires 24 hours of continuing education every two years.
Radiologic Technologist Schools, Certification and Licensure Information by State
MRI tech salaries and advancement opportunities
There is advancement opportunity for the MRI tech, as they can become a chief radiologic technologist, become a supervisor, or a department director. Earning a master's degree in health administration is also an option for more director positions. Technologist and technician jobs are expected to grow at a rate of 17% through 2018, according to the Bureau of Labor Statistics (BLS), which is much faster than the average occupation. The expanding aging population will ensure that this job is continually in demand, despite other economic and employment downturns and fluctuations. The median salary for a radiologic tech in 2008 was $52,210, according to the BLS. The highest 10 percent earned about $75,000. Salary will vary depending in your degree, location, and employer, but this career overall promises growth that mirrors the expanding healthcare industry. The first step though, is a degree that can make you eligible for certification, so find the MR tech training program that best suits your career aspirations.
<!- mfunc feat_school ->
Featured Programs:
Sponsored School(s)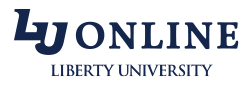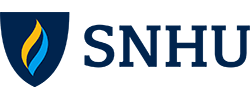 <!- /mfunc feat_school ->
Find MRI Technician and Radiologic Technologist Schools in Your State...