Vet Tech Programs in Texas: Become a Vet Tech
Veterinary technicians are an integral part of Texas veterinary facilities. Common tasks include tooth polishing and basic dental procedures, administration of non-rabies vaccinations, preparing cytologies, placing catheters, drawing blood, and monitoring animals during surgery.
Texas is among the many states that have a formal licensing processing. It's a relative newcomer, having been licensing about five years. Licensed Veterinary Technicians, or LVTs, are in demand, and there's good reason why. They have formal education in veterinary procedures and have demonstrated their knowledge through examination. The Texas Veterinary Medical association notes that while individuals with varying scope of practice support veterinarian care – and indeed the word 'technician' is used liberally — staff do not all have the same scope of practice. LVTs are allowed to provide supervision to veterinary assistants and Certified Veterinary Assistants for some tasks.
Becoming a Texas LVT
A prospective LVT must complete an accredited educational program and pass national and state examinations. The American Veterinary Medical Association is the programmatic accrediting agency.
Texas utilizes the Veterinary Technician National Examination, or VTNE; this is the case with almost all states. Texas candidates document their educational qualifications directly to the American Association of State Veterinary Boards.
<!- mfunc feat_school ->
Featured Programs:
Sponsored School(s)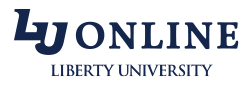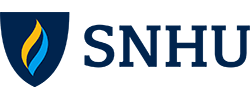 <!- /mfunc feat_school ->
Candidates must apply to the Texas Board of Veterinary Medical Examiners for permission to take the Licensed Veterinary Technician Exam (LVTE). This is the state exam. The candidate will need to have already taken and passed the VTNE.
Top Employers of Vet Techs in Texas
The following are among Texas' many diverse employers:
• South Texas Veterinary Opthalmology in San Antonio
• Crossroads Veterinary Clinic in Greenfield
• North Texas Veterinary Clinic in Keller
• Tara Animal Hospital in Colleyville
• Texoma Veterinary Hospital in Sherman
• Cat Veterinary Clinic in Houston
• Westgate Pet and Bird Clinic in Austin
Teaching Hospitals and Specialty/ Referral Services
Texas A&M operates small and large animal teaching hospitals. They provide a number of specialized services in areas such as orthopedics, cardiology, neurology, and soft tissue surgery. Veterinary technicians are hired for particular veterinary areas. One will currently find eight individuals employed as anesthesia technicians. The practice is an AAHA-accredited animal hospital, Level II VECCS emergency and critical care center, and is certified Cat Friendly by the Society of Feline Practitioners; a Cat Friendly practice has been recognized for the steps it has taken to make vet visits less stressful for cats.
Austin Veterinary Emergency and Specialty is among the state's many private emergency/ multi-specialty facilities. In addition to 24-hour emergency services, it offers specialized treatment in areas as diverse as internal medicine, dentistry, and rehabilitation. It utilizes veterinary technician in various roles, including emergency and critical care supervisor. Dentistry technician was among the positions recently sought.
Multi-Facility Practices and Hospital Networks
Many veterinary practices are part of networks or chains. Hillside Veterinary Clinic has seven satellite clinics in the Austin area. Metropaws has three Dallas locations. VCA Katy Trail Animal Hospital is part of a national network of animal hospitals.
Veterinary Technicians in Shelter Medicine
Animals in shelters require veterinary services: nursing care, tests, spaying and neutering, and microchipping when they leave for a new home. Shelter medicine is sometimes seen as a specialty area. Many shelters are leveraging community resources, providing outreach, and reducing euthanasia. The Texas Longview Animal Care and Adoption Center is among them. A 2019 article noted its success placing large numbers of animals. Its use of media has made the news multiple times, once with a particularly creative video that drew people in to adopt and more recently with a video of a lamb frolicking down the hallway with the lead veterinary technician (https://www.abc12.com/content/news/Video-shows-little-lamb-dancing-her-heart-out-at-Texas-animal-care-center.html). Bottle fed by a tech, this particular lamb is a visitor only – though this particular shelter has small animals other than cats and dogs waiting for adoption.
Texas Veterinary Technician Salary and Career Outlook
The Texas veterinary technician occupation has been projected to grow by 25.4% over the course of the 2016 to 2026 decade.
There are a lot of jobs here, and it's not a matter of population alone. Location quotient — based on job concentration — is a little above the national average. The Dallas-Fort Worth-Arlington metropolitan area has the second highest vet tech employment levels in the nation; the Houston-The Woodlands-Sugar Land metropolitan area, the fifth. Job concentration, though, is highest in the much smaller College Station-Bryan metropolitan area; in this regard, it ranks second of all metropolitan areas in the nation. San Antonio, meanwhile, has a higher job concentration than other major cities.
Texas veterinary technicians earned a mean $31,010 in 2018. Most had salaries between $20,410 and $42,350, though 10% fell on either end of this range.
Top Vet Tech Schools in Texas
Blinn College has an agreement in place which allows use of Texas A&M College of Veterinary Medicine & Biomedical Sciences facilities. The school boasts a VTNE 2016-2019 first time pass rate of nearly 93% — far above the average — and states that many students receive offers before graduation. Students come away with an Associate of Applied Science.
Palo Alto College in San Antonio is another top performer on the VTNE, boasting a 93% 2015-2018 first time pass rate.
Cedar Valley College offers distance and campus options. The campus program is the state's oldest accredited program. It boasts a large teaching facility: 32,000 square feet.
Student and Professional Resources
Online Veterinary Technician programs: Are these programs an accredited option?
LVT licensing information is available from the Texas Board of Veterinary Medical Examiners (https://www.veterinary.texas.gov/lvt.php). The Licensing Department can be reached by phone at 512-305-7555 or by email at 'licensing at veterinary.texas.gov'.
The Texas Veterinary Medical Association extends benefits to LVTs (https://tvma.azurewebsites.net/Membership/LVTs).
The Veterinary Team Association of Texas is a professional association for lVTs and other veterinary office staff (https://www.vtat.net/).