Vet Tech Programs Near the District of Columbia: Becoming a Vet Tech in DC
The District of Columbia does not license or certify veterinary technicians. In this regard, it is relatively unique. The only other U.S. state that does not have a mandatory or voluntary credentialing process is Utah (https://cdn.ymaws.com/www.navta.net/resource/resmgr/vn_initiative/VeterinaryNursingMap.html). However, veterinary technicians who live in DC may well want both formal education and credentialing. One reason is that parts of the DC metropolitan area fall under Maryland and Virginia jurisdiction, and both these states have a governmental credentialing process for veterinary technicians. Another reason: DC employers often want to see the credential. Some veterinary practices located squarely in the District of Columbia state that licensing or certification is a preferred qualification. One may assume that the licensing or certification will be held in another jurisdiction.
Veterinary technician programs provide at least two academic years of career-focused education. Licensing is examination-based; it helps ensure that the graduate is indeed competent. Veterinary technicians function much like nurses or other healthcare professionals who have education below the graduate level. Indeed, they may take on roles similar to an x-ray technician, lab worker, or dental hygienist.
The prospective veterinary technician can begin by enrolling in a program that is accredited by the American Veterinary Medical Association. An accredited education will put a vet tech on the path to licensure in his or her choice of states. Most programs are associate level, though there are also bachelor's options. An accredited program prepares students to work with a range of animals, not just those commonly kept as household pets.
A prospective credential holder will take the Veterinary Technician National Examination. A VTNE candidate can select a state board to have scores reported to; this will be the one that he or she plans to apply to for credentialing.
<!- mfunc feat_school ->
Featured Programs:
Sponsored School(s)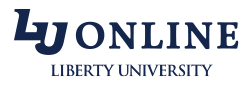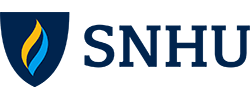 <!- /mfunc feat_school ->
Veterinary Technology Education
The District of Columbia does not have veterinary technology schools within its borders. However, DC residents have two options. One is to enroll in a campus program in a neighboring state (Maryland, Delaware, Virginia). The closest program is likely to be Northern Virginia Community College in Sterling — about 30 miles away (Vet Tech programs in Virginia). Residency does play a role in the admission process. Admission is competitive. The college has provided a profile of the typical accepted student (https://www.nvcc.edu/LOUDOUN/divisions/natural/vettech/oncampus/profile.html).
The other option is to enroll in an accredited distance program. AVMA has provided a list. Clinical experiences are an important program component. A distance student will need a relationship with a veterinary hospital. Some students manage to fulfill their clinical requirements while working for pay in a veterinary setting. Others may favor a school that has clinical partnerships with animal hospital networks like VCA.
Vet Tech Scope of Practice
Vet techs who work in an area that spans jurisdiction should be aware of differences in scope of practice. The American Veterinary Medical Association has provided a summary (https://www.avma.org/Advocacy/StateAndLocal/Pages/scope-vet-assistant-duties.aspx).,/p>
Veterinary Technician Work Settings
Veterinary technicians most commonly work for private veterinary facilities but can be employed in other settings such as universities, wildlife organizations, shelters, or bioresearch organizations.
Among those advertising in DC in 2019 were the Humane Rescue Alliance and Georgetown University.
Veterinary hospitals and offices provide varying services, including primary care, emergency, and specialty/ referral.
The following are among the Veterinary practices located in the District of Columbia:
• CityPaws Animal Hospital (two locations)
• AtlasVet DC
• Palisades Veterinary Clinic
• Banfield Pet Hospital
• VCA MacArthur Animal Hospital
• Armour Veterinary Opthalmology
• DuPont Veterinary Clinic
• District Vet Brookland and Eastern Market
VCA and Banfield have a presence nationwide.
Featured Practices
Friendship Hospital for Animals (DC) provides emergency and specialty referral services as well as primary care for cats and dogs. Specialties include orthopedic surgery, sports medicine, neurology and neurosurgery, and dialysis, among others. The facility is AAHA-accredited. Friendship Hospital was among the organizations advertising in DC in 2019. In mid-2019, the organization sought a technician whose primary role would be anesthesia and who would be cross-trained in radiography and dental prophylaxis.
The Regional Veterinary Referral Center (Springfield, Virginia) and Dogs and Cats Veterinary Referral and Emergency (Bowie, Maryland) are among the nearby 24-hour emergency and referral hospitals.
Caring Hands Veterinary Hospital has multiple AAHA-accredited locations in the greater DC area, including Arlington and Alexandria. Caring Hands facilities are Monday-Sunday daytime facilities.
DC Vet Tech Salary and Career Outlook
The average DC vet tech salary was $37,140 in 2018. Veterinary technicians at the 10th percentile made $26,550 while those at the 90th percentile made $49,760. The average DC vet tech salary was slightly above that of the United States as a whole; it was slightly below that of Virginia.
The District of Columbia has been projected to see 7.7% veterinary technology occupational growth across the 2016 to 2026 decade. This is less than that projected for Virginia (30%).
Student and Professional Resources
The National Association of Veterinary Technicians in America is a well-respected national professional organization with resources for veterinary workers from the student stage on (https://www.navta.net/page/membership).