Vet Tech School in Maryland: A Requirement to Become a Vet Tech
Veterinary technicians carry out many of the tasks in a veterinary office, both clinical and laboratory. They have specialized training but at a much lower level than that of the veterinary doctor. The vet has responsibility for diagnosis and prescription and for the most difficult technical tasks (e.g. surgery).
The Maryland Veterinary Technician Association has outlined the career paths for veterinary technicians (https://mdvta.wildapricot.org/page-18060). The first option noted — working in a private veterinary practice – is by far the most common path. The setting could, however, be quite different. The veterinary technician might be employed in academia or in a branch of the uniformed services. He or she might work for a wildlife organization or a regulatory agency. Yet another option noted by the Maryland Veterinary Technician Association: going into business in an area like animal training, behavior, or provision of continuing education.
Top Vet Tech Schools in Maryland
There is currently just one accredited program in Maryland. There are also distance programs that are AVMA-accredited. Clinical work is an important component but may be arranged locally.
The Community College of Baltimore County-Essex offers an Associate of Applied Science. The program emphasizes companion animals while providing some exposure to other animal populations. Students do clinical rotations during their second year. The school boasts a high VTNE pass rate.
<!- mfunc feat_school ->
Featured Programs:
Sponsored School(s)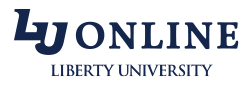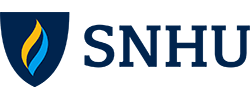 <!- /mfunc feat_school ->
Becoming a Maryland Vet Tech
Maryland veterinary technicians are known as RVTs. The official title is Registered Veterinary Technician. The credential can be thought of as a license, however. There are education and examination requirements. The credential is mandatory for working in a particular capacity.
There are two pathways.
An individual can meet educational requirements by completing a program that is accredited by the American Veterinary Medical Association Committee on Veterinary Technician Education and Activities (AVMA/CVTEA ).
Maryland has two part examination process. Candidates take both the Veterinary Technician National Examination and a state board examination. The NVTE is offered in three testing windows a year. The Board notes that there are five testing locations in Maryland and two in DC. Candidates who complete AVMA-accredited programs register for, and take, the NVTE before applying for licensure.
State code also requires that a veterinary technician have good moral character and have attained the age of at least 18.
The Board may also grant examination privileges and licensing to associate's degree holders who have been on the job a long time, have developed sufficient expertise through experience, and have met specific coursework requirements. The candidate will need fully 10,000 hours of experience, the equivalent of five full-time years. The Board will require a skills assessment completed by a veterinarian who is very familiar with his or her work. The veterinarian will check off various competencies, for example, dental scaling and polishing, use of stethoscope, preparation of different types of specimens, assistance with suturing, and provision of client information in areas like parasite control and post-surgical recovery. The individual will need multiple academic courses in the sciences, for example, microbiology and chemistry. The Board also requires 24 hours of continuing education related to veterinary technology. The Board website includes information about documenting qualifications, securing approval, and registering for the exam (https://mda.maryland.gov/vetboard/Pages/Veterinary-Technicians—Initial-Licensure–Reinstatements.aspx).
Completion of an accredited program is the generally accepted pathway and the only one referenced by the Maryland Veterinary Technicians Association.
Vet techs who have held licensing in other states must provide documentation of good standing.
Maryland Veterinary Practices
The Maryland Veterinary Association notes that there are many types of private veterinary practice, including small animal (or canine-feline); exotic, avian, and reptile; large animal; equine; and specialty. Specialty practice can include surgery, dentistry, and emergency medicine, among others.
The following are among the many Maryland veterinary practices that utilize technicians:
• Falls Road Animal Hospital in Baltimore
• Paws and Claws Animal Hospital in Damascus
• Maryland Mobile Veterinary Clinic
• Healing Hands Animal Hospital in Salisbury
• Maryland Avian and Exotics in Rockville
• Veterinary Medical Center in Easton
• Kindness Animal Hospital in Wheaton
Practices may utilize both assistants and technicians but differentiate their roles. One Sandy Spring practice, for example, has a team of veterinary assistants and a Technician Supervisor who is an RVT.
Working in Zoos and Other Less Common Settings
An article on WJLA takes readers to a less common setting: the Maryland zoo (https://wjla.com/features/for-pets-sake/wild-at-heart-how-zookeepers-safely-administer-health-care-to-their-wild-clientele). Veterinary technicians in this type of setting have some less common duties — like giving vaccines to Arctic foxes. A veterinary technician quoted in the article notes that animal behavior training is important for winning an animal's trust. A video clip provides more details about the extra steps vet techs take to get (literally) in the position to offer care. A fox is seen placing its little paw on a fence to get a treat from a trusted human – and not paying a lot of attention to how the human offering the treat is also clipping toenails on that little paw.
Individuals with an interest in less common work settings may want to inquire about how they can gain experiences and education to put them ahead.
Salary and Career Outlook
Maryland veterinary technicians enjoyed a median salary of $35,290 in 2018; this figure is based on an hourly figure of $16.97. Maryland veterinary technicians at the 10th percentile had salaries of $23,740 while those at the 90th percentile made $50,140.
The Maryland veterinary technology occupation has been predicted to grow 8.1% between 2016 and 2026. Short-term 2018-2020 projections call for 2.9% growth.
Student and Professional Resources
Information about state registration is available from the Maryland State Board of Veterinary Medical Examiners (https://mda.maryland.gov/vetboard/Pages/default.aspx).
The Maryland Veterinary Technician Association, a professional association, can provide additional information and resources (https://mdvta.wildapricot.org).