Vet Tech School in California: Becoming a Vet Tech
California's veterinary technicians are credentialed as Registered Veterinary Technicians, or RVTs. Although the word 'registered' is part of the title, the credential is akin to a license. The National Association of Veterinarian Technicians in America characterizes California credentialing as compulsory (https://cdn.ymaws.com/www.navta.net/resource/resmgr/vn_initiative/VeterinaryNursingMap.html ). This is not to say that veterinary practices don't utilize support staff with lesser credentials. However, they are more limited in their duties. Los Angeles Pierce College notes that licensure is necessary to carry out certain duties like placing sutures or extracting teeth.
Vet Tech Schools in California
California State Polytechnic University-Pomona offers an AVMA-accredited animal health science program that culminates in conferral of a bachelor's degree. It is one of a small number around the nation that provides veterinary technology education at this level. The school has stated that by the time students complete their four years of education there, they will have gotten more hands-on experience than an undergraduate pre-vet major. There are opportunities to customize the major for different career goals.
Los Angeles Pierce College, accredited since 1975, is one of the oldest programs in the nation. The program lists a first-time pass rate (averaged over the most recent three period for which data was available) above 80%. Students take introductory animal care and veterinary technology coursework before applying for admission to the advanced program. They receive an Associate of Science at program conclusion.
Yuba College in Marysville has had its AVMA accreditation since 1978. Like other credential-qualifying veterinary technology programs, it offers preparation for the full range of settings where veterinary services are delivered. However, it does have focus areas. One is shelter medicine. The school notes that there is a shortage across the country of veterinary technicians with the special skills to thrive in these settings (and to help the animals who live in these settings thrive). The Yuba College program also specializes in public health veterinary technology, and services for large animals and lab animals.
<!- mfunc feat_school ->
Featured Programs:
Sponsored School(s)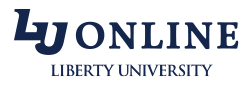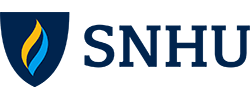 <!- /mfunc feat_school ->
Online Vet Tech programs: Are these programs an option in California?
Veterinary Technician Education and Training Pathways
California's prospective vet techs can achieve their RVT credentials through academic or alternative pathways. Individuals seeking licensure via the California alternative route should be aware that this pathway is becoming less common around the nation.
Those following the academic path will complete a program that is accredited by the American Veterinary Medical Associate (AVMA) or specifically California-approved. California has many accredited schools.
RVT status can be granted to individuals who have completed 300 hours (or 20 semester credits or 30 quarter credits) of required instruction and have accrued 4,416 hours of qualifying practical experience under a California-licensed veterinarian.
The 300 hours of instruction must be in particular mandated areas; some have a recency requirement. IV catheter placement, radiograph safety, and veterinary dental prophylaxis and extraction are among the subjects for which there is a five-year time limit. Chemistry, biology, and medical terminology are among the subjects for which a time limit is not currently imposed.
The practical experience accrued under a licensed veterinarian is to include 11 components, among them, client communication, surgical assistance, radiographic imaging, emergency procedures, laboratory procedures, nutrition, and dentistry. A task list is included among the application materials.
Licensed veterinary technicians can be licensed on the basis of 4,416 hours of practical experience accrued under a veterinarian who holds licensure in a U.S. state or Canadian province (provided they hold current state credentials and can provide other documentation as stated in the application packet).
Other Vet Tech Licensing Requirements in California
California RVT candidates take the VTNE, a national examination that is in widespread usage. Individuals who seek eligibility on the basis of other than an AVMA-accredited program can expect the examination agency to confirm their eligibility with the California Board. The Board website includes required documents.
In addition to meeting education/ training and examination requirements, candidates will need to demonstrate that they have an acceptable background. The licensing authority requires fingerprints.
California Employers
Nationwide private veterinary practices are the most common work setting for veterinary technician, though they can work in many settings, including wildlife facilities.
One will find some big chain animal hospitals in California. There are a number of VCA hospitals. There are also myriad local practices. The practice may have one veterinarian or a large team. Some facilities boasts teams of specialists. Veterinary practices may utilize varying staff mixes. The following are among the many California veterinary practices that utilize RVTs:
• Pinnacle Animal Hospital in San Jose, with 7 RVTs helping delivery pet vet services
• Sacramento Cat Hospital, a feline-focused facility
• Pets Referral Center in Berkley, offering emergency and specialty services
• Broadway Pet Hospital in Oakland, a six-vet practice with general medical and specialty services
• Metropolitan Animal Specialty Hospital, a multi-specialty practice which utilizes vet techs in specialized roles
Vet Tech Salary and Career Outlook
California veterinary technicians earned an average salary of $41,920 in 2018, according to the Bureau of Labor Statistics; this is based on a mean hourly wage of $20.16. The vast majority earned between $26,640 and $61,080, though BLs figures indicate that 10% fell on either end.
Multiple California cities make the official BLS top ten list for salaries. San Francisco is #2 in the nation with a mean of $47,960 while the Santa Cruz-Watsonville area comes in at #6 with $46,740. The Riverside-San Bernardino-Ontario, San Rafael, and San Diego-Carlsbad metropolitan areas together account for most of the rest of the top ten list, posting averages of $46,600, $44,360, and $44,290, respectively. The list is from 2017 (https://www.bls.gov/oes/2017/may/oes292056.htm).
California's veterinary technician occupation has been projected to grow by 20.7% between 2016 and 2026; this is on a par with the national average for this rapidly growing profession.
Student and Professional Resources
Information about licensure is available from the California Veterinary Medical Board (https://www.vmb.ca.gov/applicants/index.shtml).
The California Registered Veterinary Technicians Association is the state professional association (https://carvta.com offers). Students who go to schools that hold institutional membership can become student members for free. CaRVTA is a source of continuing education opportunity as well as information. The organization has provided a summation of requirements and a list of resources (https://carvta.com/page-18070). Included are links to the Silicon Valley and Central Coast veterinary technician associations.
The California Veterinary Medical Association has also provided a summation of the credentialing process (https://cvma.net/membership/registered-veterinary-technicians/requirements-for-rvt-certification-in-california).