Vet Tech School in Arkansas: Becoming a Vet Tech
Veterinary technology is a growing profession here in Arkansas and around the nation. A vet tech is more than a veterinary assistant. The Arkansas Veterinary Medical Association has shared some perspectives on the development of the occupation (https://www.arkvetmed.org/resources/avta). There was a time decades ago when it was typical for vets to train their own assistants in the skills they would need to serve their particular patient population. Technological advances in the veterinary profession as well as increases in geographic mobility have made this scenario less desirable.
The Arkansas Veterinary Medical Association has made a list some of the things qualified vet techs do, and it's a long one! Duties can include physical examination, patient education, vaccine administration, dental cleaning, and care for hospitalized animals.
Arkansas State University has likened veterinarian technician to being an RN for animals. The school has also provided a list of typical duties; it includes collecting blood, exposing and developing radiographs, performing clinical duties, carrying out dental prophylaxis, and monitoring patients who are under anesthesia.
Arkansas Vet Tech Schools
Arkansas State University-Beebe offers an Associate of Applied Science in veterinary technology. A prospective student will need to do at least 20 hours of shadowing, observation, or work experience before making formal application. The program includes "kennel duties" which complement an academic curriculum that includes sciences and supportive coursework as well as practical skills.
<!- mfunc feat_school ->
Featured Programs:
Sponsored School(s)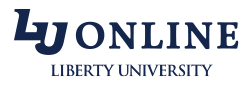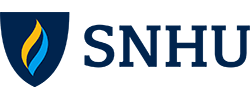 <!- /mfunc feat_school ->
Becoming a Vet Tech in Arkansas
Arkansas veterinary technicians are certified by the Veterinary Medical Examining Board. A prospective Arkansas vet tech will need to complete an education program that holds accreditation through the American Veterinary Medical Association. Most accredited programs around the nation are at the associate's level, but there are some that award bachelor's degrees.
The candidate will sit for the Veterinary Technician National Exam (VTNE), an exam that is in wide usage around the nation.
The Board will also look for evidence of candidate integrity and adherence to ethical standards. Application materials, available on the Board website, provide a window into certification standards.
As of 2019, there is just one accredited school in Arkansas, but this is not necessarily a student's only option. Students may enroll in online Veterinary Technician programs and do their clinical work at a local veterinarian hospital. The Arizona Veterinary Medical Association has even provided a link to the list of accredited programs. While some online programs have limited geographic reach, others cast their nets wide. It's not just the medical technology that has grown; it's also the technology that allows a person to get a state of the art education even if he or she lives in a relatively remote part of Arkansas.
Arkansas Vet Tech Employers
The Arkansas Veterinary Medicine Association reports that the vast majority of graduates go to work for private veterinary practices and they most often serve companion animals. However, a wide range of employment options exist, including zoos, humane societies, herd health management, and biomedical research.
Veterinary hospitals and clinics can serve a wider or narrower portion of the animal population. Some have a small animal focus or even a feline focus. Others serve quite a few farm animals or other large animals. Among the latter category is St. Francis Veterinary Clinic in Green Forest, which touts compassionate care for large and small. Their vets see cats, dogs, horses, and cattle. There are currently three CVTs on the staff.
The following are among the practices that utilize teams of veterinarian technicians:
• North Hills Animal Hospital in Sherwood
• Best Friends Animal Hospital and Pet Hotel in Fayetteville
• All Pets Animal Hospital in Bentonville
There are many practices that have at least one or two CVTs on staff. Arkansas Veterinary Clinic currently lists just one CVT, a relatively recent graduate, who started at the practice just a couple months after graduation. The photo shows her proudly displaying her state certification.
There are positions at different levels. Practices vary in the extent to which they utilize technicians or assistants. Some assistants working toward degrees, sometimes even in veterinary science. Bios may note duties that clinical staff members at different levels carry out.
Some facilities have lead vet techs who may have varying credentials. The senior veterinary technician at one Hot Springs practice has an adjunct credential as a behaviorist.
In 2019, is common for Arkansas veterinary practices to advertise for either a technician or assistant. There is typically a range of salaries/ wages which may be based on experience.
Salary and Career Outlook
Most Arkansas vet techs made between $10.59 and $18.33 an hour in 2018 (or between 22,030 and $38,120 for a year of full-time work). The median was $13.73 or $28,550.
The Arkansas veterinary technology occupation has been projected to grow 16.2% between 2016 and 2026.
Student and Professional Resources
The Arkansas Veterinary Technicians Association is a professional resource specifically for the state's veterinarian technicians (https://www.arkansasvta.com). In 2019, the organization sought a student for a leadership role on its team.
Information about state certification is available from the Veterinary Medical Examining Board (https://arvetboard.statesolutions.us/applicatants/).