Vet Tech School in Arizona: Becoming a Vet Tech
Veterinary technicians carry out many of the routine clinical and laboratory duties in veterinary facilities. As such they are crucial to animal well-being. Arizona certifies its veterinary technicians. The official title is Certified Veterinary Technician, or CVT.
Vet Tech Schools in Arizona
Mesa Community College offers an Associate in Applied Science. The school touts its very high examination pass rate. Prospective vet techs take an introductory veterinary technology course along with prerequisites in subjects like biology, chemistry, and composition. This step takes place before program admission; the school notes that there can be a waitlist for the intro course.,/p>
Penn Foster offers an accredited distance program. The school has held full accreditation through the American Veterinary Medical Association since 2010. Though based in Scottsdale, the school serves a population well beyond this geographical area. Students complete two externships. Those who do already have an appropriate placement may apply through VCA Hospitals.
Pima Community College in Tucson represents another public education option. The degree awarded is an AAS. Students can, if they choose, begin with a short certificate in veterinary practice skills; the focus of the short program is working in the front office.
<!- mfunc feat_school ->
Featured Programs:
Sponsored School(s)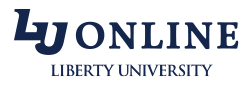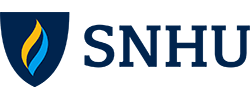 <!- /mfunc feat_school ->
Pima Medical Institute offers its vet tech program at three Arizona campuses: East Valley, Tucson, and Phoenix. The Tucson and East Valley locations hold full accreditation. The Phoenix program began more recently and thus holds initial accreditation.
Becoming a Vet Tech in Arizona
A prospective vet tech will need to complete an AVMA-accredited program or one judged equivalent. In-state veterinary technology programs are available through two public schools and two private schools, one of which has multiple Arizona campuses; the campuses are accredited separately. Arizona's programs all award degrees at the associate's level. Online Vet Tech programs may also be an option.
Student success is a part of the accreditation process. Schools have varying limits on the number of students they are able to admit and thus, potentially, on the level of selectivity.
A prospective Arizona CVT must complete two examinations, a national exam and a state exam. The state exam includes state law and may also include questions in a wide variety of areas related to practice, including scientific topics like nutrition, parasitology, radiology, and diseases and hazards found in the Southwest.
The Board will require character references at the time of application.
While some continuing education is required, specialty certification is voluntary. This is issued by a third party. Information is available from NAVTA (https://www.navta.net/page/specialties).
Vet Tech Employment
Arizona vet techs may work for big name animal hospital systems, local veterinarians, or other organizations that care for animals. The latter group includes organizations with a rehabilitative role. The Humane Society was among the organizations that sought to add multiple team members in 2019. Among the positions recently sought was a vet tech to handle feedings and related documentation for bottle fed kittens.
A typical day on the job at a veterinary practice may be very different, depending on the type of facility; the worksite could be a general clinic, a specialty medical office, or a 24-hour facility that handle after hours emergencies for other local vets.
AZPetVet is a major force in the greater Phoenix area. It now operates more than 20 animal hospitals, with locations ranging from central Phoenix to outlying areas.
There are also national chains as well as small local chains like 1st Pet Veterinary Centers. 1st Pet is among those that may seek vet techs for particular departments or roles. In 2019, the business sought vet techs for EM and ICU.
The following are among the specialty veterinarian practices:
The Avian & Exotic Animal Clinic of AZ notes that they see almost everything except cats and dogs, that they draw patients from far and wide, and that their patients include not only pets but injured wildlife. The clinic donates time to sanctuaries and organizations that rehabilitate animals. Technicians here carry out relatively advanced duties. The Avian & Exotic Animal Clinic of AZ advertised a position in mid-2019 that they specifically stated was not at the entry level.
Arizona Exotic Animal Hospital has displayed photos of its staff of veterinarian technicians posing with animals: tropical birds, a snake, a monkey. Arizona Exotic also has a small team of veterinary assistants, two of whom are listed as being currently enrolled in veterinary technology programs, another who has related education at the bachelor's level. There are three sites: Phoenix, Mesa, and Tucson.
Arizona Veterinary Dental Specialists has four offices in the Phoenix and Tucson metropolitan areas.
The Phoenix-based Veterinary Neurological Center provides specialized care for dogs and cats by referral from the client's vet; services including imaging as well as neurological care.
The Arizona Veterinary Emergency & Critical Care Center also sees a lot of referrals. They don't provide routine services like vaccines.
Southwest Veterinary Surgical Service is yet another referral-based practice, one with several Arizona locations.
Veterinarian Technician Salary
The average Arizona wage was listed by the Bureau of Labor Statistics as $16.30 an hour or $33,910 a year in 2018. The range was relatively wide, with 80% of full-time salaries estimated to be between $24,870 and $ 44,510; an additional 10% fell on either end.
The Arizona veterinary technician occupation is expected to grow 26.9% over the 2016 to 2026 decade – somewhat above the national average.
Student and Professional Resources
The Veterinary Health Care Team of Arizona has resources for all veterinary staff members, whether or not they are state credentialed or have a direct patient care role. Veterinary technicians can participate in the technician community (https://azvma.site-ym.com/page/VHCTAzCommunity).
Resources are available from national organizations including the National Association of Veterinarian Technicians in America (https://www.navta.net/).
The Arizona State Veterinary Medical Examining Board is the state credentialing authority. The Board can be reached at (602) 364-1-PET.