Speech Pathology Career
Interested in becoming a speech language pathologist? Learn more about this impactful career…
What is a speech pathologist?
Speech language pathologists work with people who have trouble communicating; they also assist those who have difficulty swallowing. They have a varied group of patients. Some are middle-aged or elderly people who have lost function due to stroke, multiple sclerosis, or other illness. Others are children with atypical development.
In some cases, the issue is physical, for example, a high cleft palate or muscular weakness related to cerebral palsy. In other cases, it's cognitive; the child might have autism or developmental delay. In these instances, speech language pathologists help children develop social and conversational skills.
Become a Speech Language Pathologist
Speech Pathology Resources…
Stuttering and other fluency issues also bring people to the speech and language pathologist's office. So does a lisp; young children often have difficulties forming particular sounds, but some children eventually require services.
Work Environment and Job Duties
Employers include schools, nursing homes, and hospitals. By virtue of setting, many speech pathologists work primarily with the very young or the very old. Schools constitute the single largest employer. School-based SLPs work as part of a team with special education professionals. Some pathologists are assisted by paraprofessionals. The American Speech-Language-Hearing Association reported that school-based speech language pathologists typically managed a caseload of about 50. More than 41% had moderate communication impairment, about 31% mild, and 22% severe.
Job duties include assessing client needs, developing treatment plans, and monitoring progress. When clients are not expected to develop normal speech, the speech pathologist finds alternate ways for them to communicate. This may involve various augmentative communication devices like tablet computers with special needs apps.
Education and Credentialing
Speech language pathologists generally have master's degrees. They may have a wide range of undergraduate majors. At the graduate level, they enroll in programs accredited by the Council on Academic Accreditation.
Most states license speech language pathologists. After completing coursework, a speech pathologist must take a fellowship and put in 36 weeks of full-time work. Taking an exam through the American Speech- Language-Hearing Association is another typical part of the process. Speech language pathologists may later choose to become board certified in child language, fluency disorder, or swallowing disorder.
<!- mfunc feat_school ->
Featured Programs:
Sponsored School(s)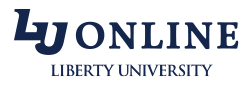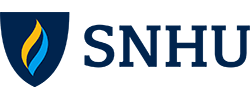 <!- /mfunc feat_school ->
Speech pathologists employed by schools may have separate requirements. These vary a good deal from state to state. There may be additional classes. In some cases, though, professionals deliver school-based services with only a bachelor's.
Salary and Career Outlook
The BLS reported an average annual income of $62,930 in 2008. Earnings tend to be highest in nursing care facilities and lowest in schools. Even so, school language pathologists carried home $58,140 in 2008. Part of the reason for the lower wages is the shorter work year. The ASHA survey reported a median of $58,000 for those employed only during the academic year, but $65,000 for those employed the full calendar year. (More than 90% were on the shortened academic year schedule.) The economic downturn, it should be noted, has not dampened the need for speech language professionals in the schools. A 2010 ASHA school survey indicated that 51% of school districts were experiencing a shortage.
The ASHA 2011 survey of those working in healthcare facilities found professionals who had been in the field over 30 years working making about $30,000 more a year than those just beginning their career.
The Bureau of Labor Statistics has projected 19% growth in the field between 2008 and 2018, with the total number going from 119,300 to 141,400. Job growth should be fueled by the following factors: an aging population, improvements in early identification/ diagnosis, and new medical breakthroughs. (As mortality rates go down, morbidity rates for certain conditions can actually go up. It's far easier to help a pre-term baby survive those initial months than it is to prevent impairment. The same holds true with adult stroke or trauma survivors.)
To learn more about becoming a speech pathologist, you can contact schools that offer speech pathology or related communication disorders programs. Another option is to take some time to explore additional careers in health care that may peak your interest.