Vet Tech School in Wyoming: Becoming a Vet Tech
Veterinary technicians help extend the care veterinarians can give. They are sometimes thought of as veterinary nurses but they can take the role of other healthcare support workers. They may, for example, do dental cleanings, take x-rays, and run basic lab tests. One Casper veterinary practice recently referenced the following in a job posting: phlebotomy, medication administration, vaccines, client education, sanitization, patient monitoring, and radiology.
Vet techs work at facilities that have a veterinarian onsite; they are under veterinary direction and supervision. The American Veterinary Medical Association acts as national standard setter; the list of skills veterinary technology schools are expected to cover is long. A veterinarian and credentialed veterinary technician both have responsibility for ensuring that the tasks the vet tech carries out are within his or her competency. There are four things that are always beyond the scope of a veterinary technician: diagnosing, prescribing, prognosing, and carrying out surgical procedures.
Becoming a Wyoming Veterinary Technician
Wyoming is a voluntary certification state. Certification is granted by the Wyoming Veterinary Technicians Association (WyVTA). Candidates must graduate from programs that are accredited by the American Veterinary Medical Association, Commission on Veterinary Technician Education and Activities. Programs are at least two academic years in length. Certification is also dependent on passing the Veterinary Technician National Examination (VTNE), which is administered by the American Association of State Veterinary Boards. The examination is computer-delivered and is available at sites around the nation during three annual testing windows. Currently, the windows are mid-March to mid-April, mid-July to mid-August, and mid-November to mid-December.
A Wyoming candidate registers directly with the AASVB and documents his or her academic eligibility directly to the AASVB. The candidate should designate Wyoming as the score recipient.
<!- mfunc feat_school ->
Featured Programs:
Sponsored School(s)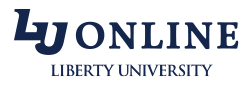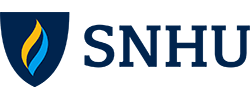 <!- /mfunc feat_school ->
CVT certification application materials can be found on the WyVTA website. The certifying agency will require verification of status from other states of licensure.
The certification holder is responsible for completing ten hours of continuing education during the certification cycle.
Veterinary Practices
One will find different types of veterinary practice in the state, from small clinics to major animal hospitals. In a rural state like Wyoming, one will find a number of mixed animal practices. Others focus on pets.
The following are among Wyoming veterinary employers:
Red Hills Veterinary Hospital in Gilette is an AAHA-accredited mixed animal practice with a fairly large team of support professionals. One credentialed veterinary technician acts as practice manager. Red Hills is a source for equine and cattle veterinary services as well as companion animal care.
Cottonwood Veterinary specializes in mobile services; it now has an office location as well. It is able to fill most prescriptions onsite. Cottonwood services include internal medicine, dental radiography, surgery, pain management, and euthanasia.
Cheyenne Pet Clinic is a 24-hour emergency vet. It specializes in the treatment of many kinds of companion animal, from cats and dogs to iguanas and sugar gliders.
Gem City Veterinary Services serves a wide variety of animals: large, small, avian, exotic.
VCA Spring Creek Animal Hospital is part of a national network. It is a 24/7 facility with AAHA accreditation. Orthopedic surgery, rehabilitation, and acupuncture are among the featured services. More than half of the support team are CVTs. The facility has implemented practices which qualify it for Fear Free certification and silver level Cat Friendly certification.
Altitude Veterinary Hospital is an AAHA-accredited facility in Casper with Monday-Saturday hours.
Casper Animal Medical Center serves both small animals and horses. The website currently lists eight veterinary technicians.
Wyoming Vet Tech Salary and Career Outlook
Wyoming veterinary technicians earned a median salary of $31,160 in 2018. The range was wide. More than 20K separated the low earners and the high earners; full-time veterinary technicians at the 10th percentile made $22,010 while those at the 90th percentile made $42,510.
Wyoming' veterinary technology occupation has been projected to see 21.7% growth across the 2016 to 2026 decade.
Top Vet Tech Schools in Wyoming
Wyoming has one in-state veterinary technology program. Students may also look into accredited distance programs. Veterinary technology programs include practical experience. Students will need to spend time in real-world veterinary settings. Some manage to do so in the context of paid employment. Others are placed in veterinary settings in a non-employee context. A school may have partnerships with animal hospitals. An employed student may occasionally need to travel beyond his or her worksite for practical experience – for example, to interact with large animals.
Eastern Wyoming College in Torrington offers an Associate of Applied Science program that can be completed in four or five semesters. Onsite facilities include dental units and a large animal surgical suite. Eastern Wyoming College describes their veterinary technology club as "very active", with opportunities ranging from vaccination clinics to tours of a wildlife facilities. Eastern Wyoming College has been educating veterinary technicians for quite a few decades; it was accredited by AVMA in 1976.
Career and Professional Resources
The Wyoming Veterinary Technicians Association is a state professional organization, open to vet techs from the student stage on (https://www.wyvta.org/). WyVTA conducts meetings through an online platform. Eastern Wyoming College students receive nonvoting membership privileges on the basis of their student status; voting privilege requires separate application. WyVTA is also the state certifying body.