Vet Tech School in Wisconsin: Becoming a Vet Tech
Wisconsin credentials veterinary technicians as Certified Veterinary Technicians, or CVTs. The CVT credential is considered mandatory, though it is not necessary for lower level veterinary office positions (https://www.avma.org/Advocacy/StateAndLocal/Pages/scope-vet-assistant-duties.aspx). The credential signals competency beyond that of veterinary assistant.
Wisconsin recognizes multiple pathways to CVT credentialing. Here one can be certified on the basis of on-the-job training. This is not the case everywhere. In today's world, it is possible to have the best of multiple pathways; one can work in a veterinary setting while pursuing academic veterinary technology coursework through a program that is designed for the working professional.
Becoming a Wisconsin CVT
A prospective CVT will need to meet an education or training standard and pass two examinations: a national veterinary technician examination and a state jurisprudence examination. Both exams are administered by the American Association of State Veterinary Boards (AASVB).
Students who follow the academic pathway will need to complete programs that hold accreditation through the American Veterinary Medical Association (AVMA) or the Canadian Veterinary Medical Association (CVMA). Wisconsin programs award associate's degrees, as do most AVMA-accredited programs. Bachelor's options, though, also exist.
<!- mfunc feat_school ->
Featured Programs:
Sponsored School(s)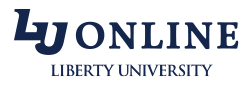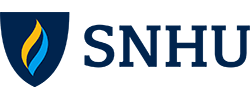 <!- /mfunc feat_school ->
Students who complete accredited veterinary technology programs will apply directly to the AASVB for examination permission. They will apply for Wisconsin certification after meeting examination requirements.
Wisconsin also certifies individuals who have had at least two years of experience working in veterinary settings and who spent at least half their time in qualifying "field experience". They will need a veterinarian employer affidavit. Professionals who seek certification on the basis of on-the job training will need to apply to the Wisconsin Department of Agriculture, Trade, and Consumer Protection for permission to test. This step should be completed a month in advance of the AASVB deadline.
Applicants who have already taken the VTNE through another state will still need to take the state exam. They will receive AASVB information after application.
CVT Job Duties
The state sets a scope of practice for veterinary technicians (https://www.avma.org/Advocacy/StateAndLocal/Pages/scope-vet-assistant-duties.aspx). Vaccines, blood draws, obstetrical treatment, and other nonsurgical treatments are among the tasks veterinary technicians may perform under direct veterinary supervision. The state also provides a scope of practice for veterinary assistants. There are differences in duties and supervision required.
Vet Tech Work Settings
Most veterinary technicians work for private veterinary clinics or hospitals. The state's vet tech programs, though, note that there are a range of options, including zoos and wildlife organizations, veterinary sales companies, and academia.
Some practices are part of national or regional chains. Milwaukee Career College lists VCA, a major national brand, among the "top employers" that hire its graduates. Also noted is Lakeshore Veterinary Specialists, a small local chain, which has locations in Oak Creek, Glendale, and Port Washington. Many hospitals around the nation combine 24/7 emergency services with specialty services in multiple disciplines; Lakeshore is among them. The practice offers a number of specialty services, including internal medicine, oncology, rehabilitation ophthalmology, and dentistry and oral surgery. One will find CVTs with various designated practice areas (e.g. emergency and critical care).
Whitewater Veterinary Hospital is noted by Madison College as having hired two of their most recent graduates. The practice sees a range of animal populations, large and small. They provide services for just about everything, they state, except primates and venomous snakes.
UW Veterinary Care is a teaching hospital which utilizes CVTs in small animal practice, large animal practice, anesthesia, and emergency and critical care. Some CVTs at the small animal hospital have designations like primary care or neurology. The UW has quite a large team; some of their techs have also earned national certification as Veterinary Technician Specialists (VTS) in a specialty area.<,/p>
Wisconsin Vet Tech Salary and Career Outlook
Wisconsin veterinary technicians earned a median salary of $33,770 (or $16.24) an hour in in 2018. The 10th percentile salary was $25,860, or $12.43. The 90th percentile salary was $43,020, or $20.68.
10th percentile is sometimes thought of as entry-level. Actual entry-level wages of course vary. Madison College recently reported figures based on surveys of its employed graduates. The average figure reported for 2018 was $13.45 for full-time employees and $13.13 for part-time employees.
The Madison metropolitan area has salaries above the state average, with a 2018 median of $37,710, 10th percentile salary of $32,550, and 90th percentile salary of $51,080. Salaries are also above average in the metropolitan area that spans the Minnesota border and includes Minneapolis and Saint Paul.
Statewide, the veterinary technology occupation has been projected to see 34.5% between 2016 and 2026 — this is among the highest growth rates in the nation.
Top Vet Tech Schools in Wisocnsin
Madison College is the state's oldest program, AVMA-accredited since 1974. The college offers two program formats. One is a hybrid program, specifically for individuals who are working in the field as veterinary assistants at least 20 hours a week. They must have a qualified professional to serve as mentor. Classes that don't have lab content are offered online. Lab requirements may be met offsite or at the hybrid lab.
Milwaukee Career College also holds full AVMA accreditation. Students can begin with a certificate in veterinary assisting.
Gateway Technical College-Elkhorn earned its initial AVMA accreditation in 2017.
Student and Professional Resources
Information about state certification is available from the Department of Agriculture, Trade, and Consumer Protection (https://datcp.wi.gov/Pages/About_Us/VEBNewTech.aspx).
The Wisconsin Veterinary Technician Association is a state professional association (https://wvta.com/). Interested individuals can turn to the organization for career resources, including continuing education and scholarship information.