Vet Tech School in West Virginia: Becoming a Vet Tech
West Virginia credentials vet techs as Registered Veterinary Technicians or RVTs. Requirements are comparable to those of many other states that license, register, or certify. A person who trains in West Virginia will ultimately have many opportunities coast to coast. The credential is dependent on education and examination. Prospective West Virginia RVTs can expect to invest in at least two academic years of training through an accredited program. Later they will take a standardized examination.
Veterinary Technician Duties
Veterinary technicians perform clinical tasks under veterinary supervision. They are often compared to animal nurses. Sometimes, though, they look more like animal x-ray technicians or dental hygienists. Mountwest Community and Technical College states that they need a broad knowledge base, encompassing animal handling and care, nutrition, dentistry, pharmacology, radiology, anesthesia.
West Virginia has defined allowable tasks. The list includes cardiac monitoring, diagnostic imaging, specimen collection, and administration of many types of medication, including subcutaneous and intramuscular treatments. When working under direct supervision, RVTs can administer anesthesia or oxygen, give vaccinations, and assist with medical and surgical procedures. Dental prophylaxis is also allowed under direct supervision.
The actual tasks a veterinary will do will depend on the settings. Many practices, including those in rural areas, require generalists. Some specialty veterinary practices, though, have veterinary technicians assigned to particular departments or practice areas.
<!- mfunc feat_school ->
Featured Programs:
Sponsored School(s)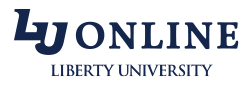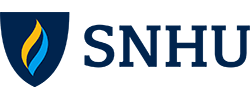 <!- /mfunc feat_school ->
Top West Virginia Employers
Veterinary technicians typically work for private veterinarian practices though they can also work for other organizations that raise, care for, or rehabilitate animals. Some work for research companies.
Veterinary hospitals and clinics serve varying animal populations. Some limit their patient base to cats and dogs while others open their doors wide. A small percentage of animal hospitals hold AAHA accreditation. They may hold other certifications; these indicate that they have met the standards of a particular third party organization; certifications often have limited scope.
The following are among West Virginia's veterinary employers:
Valley West and Elk Valley Veterinary Hospitals (Charleston/ Elkview) is a full-service canine/ feline practice with a 40-year history.
Animal Care Associates (Charleston) is an AAHA-accredited facility that serves many types of pets: cats, dogs, birds, rabbits, reptiles and 'pocket pets'. The practice boasts membership in various organizations, including the Association of Exotic Mammal Veterinarians and the Association of Sugar Glider Veterinarians.
Shenandoah Veterinary Hospital in Martinsburg is also AAHA-accredited. The practice utilizes RVTs in multiple leadership positions.
Cross Lanes Veterinary Hospital participates in the Fear Free Initiative, utilizing practices such as pheromone diffusers, calming music, and separate cat and dog wards. It is certified as a silver level cat friendly by the American Association of Feline Practitioners.
Hillcrest Veterinary Clinic, a full-service small animal practice in Morgantown, is another facility that has implemented Fear Free policies. They encourage people to bring their pets by for a free 'fun visit'. They schedule "victory visits" for a fee; a Fear Free Technician helps the pet learn skills that will help in future visits.
One's career can go in any of many directions. One Charles Town practice for example, has an RVT as practice manager and utilizes a team of veterinary assistants. That same practice recently sought an experienced veterinary technician who could handle telephone triage.
Becoming a West Virginia RVT
Prospective veterinary technicians should enroll in programs that are accredited by the American Veterinary Medical Association Commission on Veterinary Technician Education and Activities (AVMA-CVTEA).
West Virginia RVTs must pass a national veterinary technician exam and a state jurisprudence exam. They will provide documentation of education qualification to the American Association of State Veterinary Boards. The exam is available in three month-long testing windows.
Candidates will be granted permission to take the West Virginia State Jurisprudence Exam after they apply to the West Virginia Board of Veterinary Medicine. They will have a limited period of time in which to take the assessment.
West Virginia veterinary technicians have an annual continuing education requirement.
Salary and Career Outlook
West Virginia veterinary technicians earned a median salary of $29,220 in 2018. A wide range of salaries was reported. Those at the 10th percentile made just $22,040 while those at the 90th percentile topped 40K.
The West Virginia veterinary technology profession has been projected to see 13.5% occupational growth across the 2016 to 2026 decade.
Top Vet Tech Programs in West Virginia
The Carver Career and Technical Education Center and the Bridge Valley Community and Technical College have cooperated to offer an AVMA-accredited program.in the Charleston area. The program can be completed in four semesters and one summer session. Students do two preceptorships.
Mountwest Community and Technical College in Huntington earned its initial five year AVMA accreditation in 2016. The Mountwest program awards an Associate of Applied Science; it includes 77 hours of coursework and experiences. As a relatively new program, it has just one year of VTNE results to post. The 76% pass rate places it a bit above the national average.
Pierpont Community & Technical College holds probationary accreditation.
Student and Professional Resources
Information about state registration is available from the West Virginia Board of Veterinary Medicine (https://www.wvbvm.org/practitioners/rvt/index.asp). The Board can be reached at 304-776-8032.