Vet Tech School in Washington State: Becoming a Vet Tech
Veterinary technician is a skilled profession, and Washington State's standards and scope of practice reflect it! Veterinary technicians in the Evergreen State carry out clinical duties akin to those nurses carry out; they also have radiography, laboratory, and dental hygiene tasks.
Washington requires veterinary technician licensure, but does have alternative pathways not available in all states.
Becoming a Washington State LVT
Washington's Licensed Veterinary Technicians are known as LVTs. A person can become an LVT by completing an accredited academic program. This will put a person on the path to licensure in all states that regulate the profession.
The Washington State Veterinary Board of Governors can accept a non-accredited program if the person also has three years of full-time work experience. Three years of work experience is also required of an out-of-state licensee who does not meet Washington academic requirements.
<!- mfunc feat_school ->
Featured Programs:
Sponsored School(s)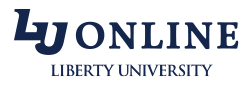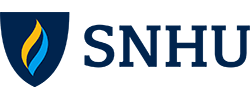 <!- /mfunc feat_school ->
A person is also qualified on the basis of an accredited veterinary degree; this represents a much higher level of education.
Like most states, Washington requires the Veterinary Technician National Examination, or VTNE. The Washington State licensing authority has the responsibility of determining eligibility (https://www.aavsb.org/vtne-overview/verify-your-eligibility). Candidates must also take a state jurisprudence examination. Washington requires short course in AIDS education.
Veterinary Technician Scope of Practice
Washington has set a scope of practice for LVTs. The following are among the things they can do when working under the appropriate level of supervision:
• Intravenous injections
• Non-rabies vaccines
• Closing of gingival and skin incisions
• Diagnostic procedures such as cytology analysis and electrocardiograms
• Placement of nasogastric tubes
• Ophthalmological procedures such as tear drop testing and fluorescein staining
Washington has also set a scope of practice for veterinary assistants, one that reflects that these professionals have not been held to the same training standards. A number of tasks are noted as being within veterinary assistant scope when direct supervision is provided by a veterinarian or LVT. In making this provision, the state formalizes a role for LVTs in the supervisory process. Washington code also states that tasks that veterinary assistants are allowed to perform when under direct supervision can be performed by LVTs when under indirect supervision unless there is a prohibition on the particular task.
Veterinary Work Settings
Veterinary practices come in many types. The Washington State Association of Veterinary Technicians is in the process of surveying vet techs about their work settings and salaries. Among the settings noted are small animal, large animal, mixed large and small, exotics/ small animal, equine, specialty, university/ college, and shelter.
Noteworthy Veterinary Practices
About 14% of animal hospitals nationwide are accredited through the American Animal Hospital Association (AAHA). The following are among Washington's AAHA-accredited animal hospitals:
• Madison Valley Animal Hospital (Seattle)
• Washington State Veterinary Teaching Hospital (Pullman)
• Cedar River Animal Hospital (Renton)
• Uptown Animal Hospital and 24 Hour Emergency Care (Gig Harbor)
Some veterinary practices are certified "Fear Free" based on environmental modifications they have made and other steps they have taken to reduce pet vet stress. The following are among them:
• Mercer Island Veterinary Clinic (Seattle area)
• Indian Train Animal Hospital and Lincoln Heights Veterinary Clinic (Spokane area)
• VCA Central Kitsap Animal Hospital (Silverdale)
Some Washington VCA animal hospitals are certified Fear Free. Many hospitals nationwide are under the VCA banner.
The American Association of Feline Practitioners awards the Cat Friendly certification for veterinary practices that are designed to be less stressful for feline patients. The following are among the Washington practices that are certified at the gold level: Hawthorne Hills Veterinary Hospital (Seattle), Uptown Animal Hospital (Gig Harbor), Cats Exclusively Veterinary Center (Shoreline), All About Cats Veterinary Hospital (Kirkland), and VCA Manito Animal Hospital (Spokane). The following are among those certified at the silver level: Ravenna Animal Hospital/ Seattle Veterinary Associates, Redmond-Kirkland Animal Hospital, Tender Touch Animal Hospital (Kingston), and The Cat's Meow Feline Veterinary Clinic (Spokane).
Vet Tech Salary and Career Outlook
The Washington State veterinary technician occupation has been projected to see 19.3% growth across the 2016 to 2026 decade; this is very close to the national average.
Washington veterinary technicians earned an average salary of$38,220 (or $18.38 an hour) in 2018. The 10th percentile salary was $30,840; the median, $37,440; the 90th percentile, $48,500.
Wages run a little higher on average in Western Washington than in the balance of the state. Work setting and experience can be expected to play a large role in determining salary. The Washington State Association of Veterinary Technicians has posted a salary survey and may soon be able to provide a more nuanced picture of vet tech earnings in the state.
Top Vet Tech Schools in Washington State
Veterinary technician programs may be completed in as little as two academic years. All in-state Washington programs culminate in an Associate of Applied Science degree. There are other options around the country; some even award a Bachelor of Science. The crucial criterion is that they hold accreditation through the American Veterinary Medical Association.
Pierce College admits 40 students a year to its selective 21-month veterinary technology program. The school boasts a 95% VTNE first-time pass rate for 2015 to 2018.
Yakima Valley College boasts a 100% job placement rate for the years 2012 to 2018. The school has a competitive multi-dimensional selection process, considering academics, veterinary and work experience, and recommendations. Admissions may take into account second language skill.
Bellingham Technical College and Pima Medical Institute represent two additional AVMA-accredited options for earning one's AAS. The Seattle and Renton campuses of Pima Medical Institute are accredited separately.
Student and Professional Resources
The Washington State Veterinary Board of Governors is the state licensing authority (https://www.doh.wa.gov/LicensesPermitsandCertificates/ProfessionsNewReneworUpdate/VeterinaryTechnician/LicenseRequirements). The Board can be reached at 360-236-4700.
The Washington State Association of Veterinary Technicians serves as a state professional association. WSAVT is a potential scholarship source as well as a continuing education provider.