Vet Tech School in Vermont: Becoming a Vet Tech in Vermont
Veterinary technicians do far more than restrain and soothe pets that come to the vet's office. The skills of a Certified Veterinary Technician number in the hundreds. Vermont Technical College, for example, has stated that their program includes more than 300 procedures that have been identified by the American Veterinary Medical Association. It's scarcely unique in this regard. The American Veterinary Medical Association's Commission on Veterinary Technician Education and Activities (AVMA-CVTEA) is a standard setter in Vermont and around the nation.
Vermont's veterinary technician employers reference phlebotomy, equipment sterilization, patient education, in-house lab work, dental cleanings, anesthesia monitoring, and surgical prep among the duties.
Becoming a Certified Veterinary Technician in Vermont
Vermont veterinary technicians are certified through a third party organization, the Vermont Veterinary Technicians Association. A well-established national organization has characterized the credential as voluntary. The certifying body has stated that it increases professionalism. Indeed, one will find many professionals with the credential – and some rise to leadership positions or specialized clinical positions.
Vermont's certifying body grants the title Certified Veterinary Technician, or CVT. It is a common credential, one that is awarded by some state boards as well as by third party veterinary technician associations. Vermont's certifying body has set requirements at the generally accepted level. Veterinary technicians complete AVMA-accredited veterinary technology programs and pass a national examination that is administered by the American Association of State Veterinary Boards. The AASVB states that they determine eligibility for Vermont candidates. Candidates will find registration eligibility and examination deadlines on the AASVB website (https://aavsb.org). An individual who has met all requirements will submit an application to the Vermont Veterinary Technicians Association.
<!- mfunc feat_school ->
Featured Programs:
Sponsored School(s)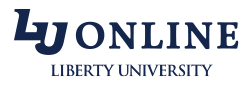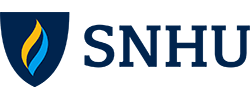 <!- /mfunc feat_school ->
Veterinary technicians pursue 18 continuing education credits during the two-year certification cycle. The Vermont Veterinary Technician Association states that continuing education is credited over two-year periods to accommodate those who want to go to major events and accumulate quite a few CEs at a go. (There are options out-of-state as well as in-state, but the continuing education must be approved by one of several accepted organizations.)
While the CVT is the basic credential, a person can go further. Experienced veterinary technicians sometimes choose to pursue specialty certification. The Vermont Veterinary Technicians Association has posted basic information about the academies of the National Association of Veterinary Technicians of America. Interested individuals will find links for further exploration (https://vtvettechs.org/vet-tech-specialties/). Nationwide, vet techs who specialize often earn more.
Vet Tech Employers
Veterinary clinics and animal hospitals serve varying populations. They may be general or specialty. Emergency and specialty referral services are often located at the same facility.
The following is a look at some of what Vermont has to offer:
Petit Brook Veterinary Clinic in Colchester offers a wide variety of services including cruciate ligament repair. The organization notes that their veterinary technicians are trained in cold laser therapy, surgical assistance, digital radiography, and client education.
Onion River Animal Hospital in Berlin is an AAHA-accredited facility and a Fear Free certified practice; the latter indicates that the environment has been set up in a way that reduces vet stress. The Onion River team includes individuals whose title is noted as veterinary technician and individuals whose title is noted as Certified Veterinary Technician. One CVT serves as Lead Surgical Coordinator.
Burlington Emergency and Veterinary Service is a 24/7 emergency and multi-specialty referral facility. BEVS serves as the after-hours emergency facility for patients of practices like Champlain Valley Veterinary Clinic. Some technicians are hired specifically for ER. Rehabilitation is among the BEVS veterinary referral specialties. BEVS has a veterinary technician onboard who is also certified as a canine rehabilitation specialist.
Shelburne Veterinary Hospital is a full-service Monday-Saturday facility that sees cats, dogs, and other small animals like ferrets and birds.
Affectionately Cats is a feline-only practice in Williston. The facility has sought and received recognition as Cat Friendly by the American Association of Feline Practitioners. A wide variety of services are available, including low cost spay/ neuter.
Long Trail Veterinary Center has a mixed support staff. One CVT serves as practice manager.
Qi Veterinary Clinic in South Burlington is a canine feline practice with a holistic focus. The clinic incorporates Eastern and Western traditions.
Some veterinary technicians work for hospital networks or chains that extend well beyond the state's borders. Peak Veterinary Referral Center, another of the state's 24/7 multi-specialty practices, is part of a called Ethos Veterinary Health.
Vermont Vet Tech Salary and Career Outlook
Vermont veterinary technicians have average salaries very close to that of the nation as a whole. The mean was $34,680 in 2018. Veterinary technicians who were at the 10th percentile salary-wise earned $24,990; those at the 90th percentile earned $47,080.
The state's veterinary technician occupation has been projected to experience 12.2% growth across the 2016 to 2026 decade.
The Burlington-South Burlington metropolitan area and the Southern Vermont metropolitan area both show job concentration well above the average. The state as a whole is above.
Top Vet Tech Schools in Vermont
Vermont Technical College offers an Associate of Applied Science program that is two years long and includes a summer externship. The state's sole accredited program, Vermont Tech has been educating veterinary technicians for about 30 years.
Student and Professional Resources
The Vermont Veterinary Technicians Association is a state professional organization for veterinary workers as well as a certifying body (https://vtvettechs.org).
The VVTA and the Vermont Veterinary Medical association are both CE providers.