Vet Tech School in Utah: Becoming a Vet Tech
Utah's vet tech profession is poised for growth. Vet techs work under supervision to carry out many of the clinical and laboratory tasks in veterinary settings. Among the competencies noted in recent Utah job postings are dental cleanings, medication administration, venipuncture, radiology, and anesthesia monitoring. Employers want good animal handling skills – the right touch – but they also want technical skills.
When it comes to setting vet tech standards, Utah is unusual in multiple ways. Veterinary technicians are not licensed or certified by any state entity, either governmental or third party. A late 2018 article Journal of the American Veterinary Association (AVMA) characterizes Utah as the only state that has no credentialing mechanism (https://www.avma.org/News/JAVMANews/Pages/181115a.aspx).
The state does, however, use educational level to make a distinction regarding the expected supervision (immediate, direct, or indirect). A veterinary technician is defined as someone who has completed a two-year veterinary technology program accredited by the American Veterinary Medical Association. A veterinary technologist is defined as someone who has graduated from a four-year program accredited by the American Medical Association. A veterinary assistant, on the other hand, does not need to have completed a formal education program in veterinary technology. Utah is not unique in making some distinction between technician and technologist based on degree level. The Bureau of Labor Statistics recognizes a veterinary technician/ technologist occupation group, distinguishing the two by name but grouping them together for the purpose of salary data. Most states do not make scope of practice distinction, though some entities note that the four-year degree can be an asset for some less common degree paths. One often finds people using the terms veterinary technician and veterinary assistant colloquially to denote different roles and backgrounds.
Utah has one in-state AVMA-accredited program, offered at the associate's level. AVMA has also accredited a number of distance programs. Students complete most coursework online but spend some time in veterinary facilities. Some students are able to do so in the context of paid employment. Others complete field experiences under conditions set by the institution.
<!- mfunc feat_school ->
Featured Programs:
Sponsored School(s)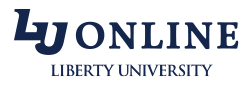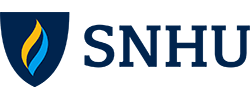 <!- /mfunc feat_school ->
Having an AVMA-accredited education will not only increase one's employment options in Utah but make it easier to achieve credentialing in another state later. Some states make AVMA-accredited education a requirement, even for experienced vet techs.
Students have some general studies coursework; the curriculum is high in science and math. The bulk of an associate's program is veterinary technology coursework, lab work, and field experience.
Graduates may opt to take the Veterinary Technician National Examination administered by the American Association of State Veterinary Boards. The AASVB has provided general information about exam registration by state.
Featured Veterinary Practices
The Animal Care Center-West Bountiful and the Animal Care Center-Airport are both AAHA-accredited facilities that serve feline and canine populations. The Animal Care Center has an associated K-9 Rehabilitation Center. The organization also offers animal hospice.
BluePearl Pet Hospital in Midvale is part of a national network of specialty/ referral veterinary hospitals. In addition to 24/7 emergency care, the facility offers a number of specialized services, including internal medicine, dentistry, critical care, and pain management.
Eye Care for Animals is a single specialty practice with two Utah locations: Salt Lake City and Sunset. (One will also find Eye Care for Animals facilities in other states.)
Advanced Veterinary Care is accredited as a Level I Veterinary Trauma Center by the Veterinary Emergency and Critical Care Society.
The following are among Utah's other well-rated veterinary practices:
• Holladay Veterinary Hospital
• Hillside Veterinary Hospital in Cotton Heights
• Animal Crackers Veterinary Hospital in West Jordan
• Sugar House Veterinary Hospital in Salt Lake City
Utah Vet Tech Salary and Career Outlook
Utah veterinary technicians and technologists earned a mean salary of $30,560 in 2018. The mid-range was from $26,240 to $34,970.
Veterinary assistants and lab animal caretakers, by contrast, averaged just 24,750.,/p>
The Utah veterinary technician/ technologist occupation has been projected to see 48.1% occupational growth across the 2016 to 2026 decade. BLS 2018 figures show a job concentration very much in the average range. The Central Utah nonmetropolitan area, though, has the fifth highest job concentration of any nonmetropolitan area in the nation.
The Utah veterinary technician/ technologist occupation has been projected to see more than 48% growth between 2016 and 2026. Percentage-wise, this is the highest growth rate in the nation.
Top Vet Tech Schools in Utah
Broadview University-West Jordan holds full AVMA accreditation. The program is six quarters; 64 of 94 total credits are in veterinary technology. The last quarter is internship. Among the courses are surgical assisting, small animal emergency care, and small animal nursing and nutrition. The campus accountability report lists the percentage of graduates who are employed after graduation as 91%.
Student and Professional Resources
The Utah Society of Veterinary Technicians is a state professional association which offers networking and continuing education opportunities (www.usvta.org/). The USVT is currently referring students to an outside organization for free Fear Free training; this helps them take an active role in making the vet's office a less scary place for pets.