Vet Tech School in South Dakota: Becoming a Vet Tech
Veterinary technicians are sometimes thought of as animal nurses. Their duties are broad, and they not uncommonly take the role of animal x-ray technician or animal dental assistant. They work under veterinarians. South Dakota has more stringent supervision requirements for technicians who are new to the job of assisting a particular veterinarian (http://sdlegislature.gov/Rules/DisplayRule.aspx?Rule=20:57:03:06).
South Dakota, like many states, has set high standards for its credentialed veterinary technicians. The path to the Registered Veterinary Technician (RVT) credential begins with education of a very specialized type. It's not as difficult as it may first appear for a South Dakota resident to get that education. Just because one's in South Dakota, it doesn't mean their school necessarily will be. Technology is not just transforming the veterinary workplace. It's also transforming the pathways one takes to get there.
South Dakota is unusual in that it has a 'large animal assistant' credential. Veterinary technicians, though, can be delegated large animal duties as well as small animal duties. The training is comprehensive, and the credential is versatile.
Becoming a South Dakota Registered Veterinary Technician
According to South Dakota state code, a prospective vet tech must complete an approved program. He or she must also hold a high school diploma or the equivalent.
<!- mfunc feat_school ->
Featured Programs:
Sponsored School(s)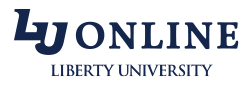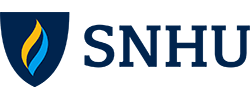 <!- /mfunc feat_school ->
The candidate will need to take the Veterinary Technician National Examination. The AASVB includes state-specific information in its eligibility resources (https://www.aavsb.org/vtne-overview/verify-your-eligibility).
In South Dakota, unlike many states, it is the veterinarian who applies for veterinary technician registration. The veterinarian checks off the skills the veterinary technician is qualified to perform. Nasogastric intubation, vaccination, and injection are considered "routine procedures" that a veterinary technician may be competent to perform. Blood draws, specimen collection, and cultures are considered routine lab and clinical techniques. A qualified veterinary technician may assist with various other tasks, from follow-up wound care to equine dental procedures.
The licensing authority will also look for evidence of good character.
Featured Veterinary Practices
Dakota Hills Veterinary Clinic in Rapid City traces its history back more than 70 years, though it didn't go by the same name then. The organization describes its early incarnation as a "cow camp" that saw primarily large animals (https://dakotahillsveterinary.com/our-veterinary-practice/). What it calls itself today is a "comprehensive and progressive" practice for companion animals and equine populations. The staff bio page notes nine professionals who wear the RVT title; there is a much smaller team of assistants.
Sioux Nation Clinic in Sioux Falls also has a fairly large team of veterinary technicians — and it has also come a long way from its origins! The organization operated a monthly vaccination clinic for pets before it expanded into a true veterinary practice, capable of providing diagnostics and surgery as well as a much wider range of wellness services.
All City Pet Care has multiple Sioux City facilities and is able to provide a full range of small animal services. Clients may come for specialty services their regular vet doesn't provide.
Additional South Dakota Practices
The following are among the many well-rated South Dakota practices that a vet tech may — depending on his or her geography — want to explore:
• Tea Veterinary Clinic
• Lakeview Veterinary Clinic
• Animal Clinic of Rapid City
• Sturgis Veterinary Hospital and Equine Center
• Lake Veterinary Clinic (Madison)
• Dells Veterinary Services (Dell Rapids)
• All Creatures Veterinary Hospital (Rapid City)
• Heartland Veterinary Clinic (Brookings)
• Horizon Pet Care (Brandon)
Finding an Accredited Veterinary Technology Program in South Dakota
A South Dakota student's best bet right now may be an accredited online program. The American Veterinary Medical Association accredits programs nationwide. South Dakota recently lost a couple veterinary technology programs. It's in the unusual position of having no AVMA-accredited programs of its own. As of mid-2019, no new programs have applied for accreditation.
Students who select an accredited distance program will need to spend time in one or more actual veterinary facilities. This may be accomplished in multiple ways. The school may maintain relationships with national hospital networks like VCA. The student may, on the other hand, already have a potential clinical setting. Some students fulfill their veterinary technology requirements while actually working in a veterinary setting under a title such as veterinary assistant. Programs vary in how wide their geographic reach is.
Fargo, North Dakota boasts an accredited program that may be an option for some students who live very near the state border. Willmar, Minnesota has an accredited program as well – though this may be a stretch for more than a choice few. Prospective students can turn to the AVMA to view programs by state. AVMA maintains a list of distance programs.
AVMA also publishes articles from time to time about what's going on in the world of veterinary technology education and accreditation. There were more than 200 programs in the nation as of September 2018. A late 2018 article noted some relatively recent program closures (including two in South Dakota). It also announced new programs nationwide that had been awarded accreditation (https://www.avma.org/News/JAVMANews/Pages/181015d.aspx).
South Dakota Vet Tech Salary and Career Outlook
South Dakota's veterinary technology profession has been projected to see 11.1% occupational growth over the course of the 2016 to 2026 decade.
Average salaries in South Dakota are close to the national average, with a median of $33,970 in 2018. Even those at the 10th percentile here made $25,760. Those at the high end were lower than their counterparts nationwide; the 90th percentile wage was $39,750. Still, 10 percent were making above this figure.
Student and Professional Resources
Registration information is available from the South Dakota Board of Veterinary Medical Examiners (http://sdda.sd.gov/veterinary/licapp.html).
The South Dakota Veterinary Technician Association is the state professional association. As of 2019, it is using Facebook for its web presence.