Vet Tech School in South Carolina: Becoming a Vet Tech
"Vet techs are the unsung heroes of pet care," wrote a veterinarian in a special for the Post and Courier. Without them, she said, she and other vets couldn't do the things they do. The vet goes on to explain the many things they do to keep things running smoothly in a day at the animal hospital (https://www.postandcourier.com/columnists/vet-techs-are-the-unsung-heroes-of-pet-care/article_ff3c1c68-ccb0-11e8-8982-9f4bc49838c4.html). They can be found going through records before the visit, performing quick assessments to determine if an animal should go straight to ER instead of an examination room, helping keep the animal comfortable (and the vet unharmed) during the visit, and taking various steps to complete the diagnostics that the vet orders.
The following are among the things South Carolina veterinary technicians can do when working under the appropriate level of supervision:
• Administer blood
• Induce and maintain anesthesia
• Perform venous and arterial catheterization
• Measure prescribed medication
• Administer medication
• Collect specimens
• Collect samples through skin scraping
• Take and expose x-rays
• Perform dental prophylaxis
• Supervise the handling of biohazardous waste

Becoming a South Carolina Veterinary Technician
South Carolina veterinary technicians are credentialed by the South Carolina Board of Veterinary Medical Examiners. Their title is Licensed Veterinary Technician, or LVT. Licensure is dependent on completing an educational program and passing a series of examinations.
<!- mfunc feat_school ->
Featured Programs:
Sponsored School(s)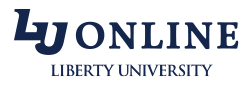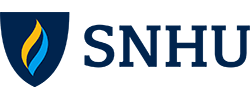 <!- /mfunc feat_school ->
Educational programs are to hold accreditation through the American Veterinary Medical Association. Individuals who graduate from AVMA-accredited programs can provide documentation of qualification to the American Association of State Veterinary Boards and receive permission to take the Veterinary Technician National Examination (https://www.aavsb.org/vtne-overview/verify-your-eligibility). Testing windows are a month long; there are three a year.
The candidate will take the South Carolina Jurisprudence Examination after he or she has passed the VTNE and applied to the South Carolina Board. The jurisprudence examination is available online.
LVTs are responsible for 10 hours of continuing education during the two-year cycle.
Veterinary Technician Scope of Practice
South Carolina has described a scope of practice for Licensed Veterinary Technicians and also for unlicensed veterinary assistants. LVTs are permitted to do a number of tasks that are beyond the level of veterinary assistants. Some tasks that veterinary assistants are permitted to do carry higher supervision requirements than they do when performed by an LVT.
Trident Technical College states that veterinary practices in the area are increasingly recruiting formally trained veterinary technicians.
Featured Veterinary Practices
Charleston Veterinary Referral Center is an emergency and referral facility. The center has multiple LVTs who also hold Certified Canine Rehabilitation Professional (CCRT) certification. The organization states that their surgical suites can be compared to those found in human hospitals.
The Veterinary Medical Center of Fort Mill is AAHA-accredited. The hospital is South Carolina's first Fear-Free certified practice; this indicates that the environment and practices have been modified to reduce stress. The Veterinary Medical Center is also a Silver Level Cat Friendly facility. There are multiple LVTs on staff, one of who is technical services leader.
Bees Ferry Veterinary Hospital, self-described as Charleston's largest AAHA-accredited animal hospital, has separate cat and dog waiting rooms. The hospital includes an ultrasound room, surgery prep area, lab, and dispensary.
Veterinary Services of Aiken is a gold level Cat Friendly facility. Photos show off the separate cat waiting room and cat exam room.
Ebenezer Animal Hospital is an AAHA-accredited hospital with a more than 70-year history. The practice boasts Fear Free certified staff members.
Palmetto Veterinary Medicine and Surgery is among the practices that see both large and small animals; alpacas and llamas are among the clientele.
South Carolina Veterinary Specialist and Emergency Care is a multi-specialty practice in Columbia. It offers LVTs the opportunity to work under Board-certified veterinary specialists.
Well Pets is a clinic and afterhours urgent care center serving the greater Irmo area. The clinic utilizes some support members in specialized roles. There is a surgery veterinary technician. Another technician works primarily in after hour urgent care and emergencies. There are also veterinary technicians with leadership roles.
Additional Veterinary Technician Employers
Piedmont Technical College has provided a long list of veterinary practices that have hired their graduates. The following are among them:
• Anderson Animal Hospital
• Chinquapin Animal Hospital
• Fountain Inn Animal Clinic
• Midlands Veterinary Specialists
• South Carolina Veterinary Specialist and Emergency Care
• Southern Equine Services
• VCA Animal Specialty of South Carolina
South Carolina Vet Tech Salary and Career Outlook
The median South Carolina veterinary technology salary was $31,420 in 2018. The vast majority of full-time vet techs made between $21,610 and $40,670, though 10% had salaries that fell on either end of this range.
The location quotient is well above the state and national average in the Charleston-South Charleston area. The Hilton Head Island-Bluffton-Beaufort area is somewhat above. The Columbia area on the other hand, has higher salaries. Here the average tops $34,000.
Job concentration in the state as a whole is slightly above the national average. 21.1% occupational growth has been projected for the 2016 to 2026 decade. This is just above the national rate of 20%.
Top Vet Tech Schools in SC
Tri-County Technical College in Pendleton is the state's oldest program, AVMA-accredited since 1979. It is a shelter medicine program. Dogs and cats from shelters in the tri-county area stay live at the facility for a period of time, receiving socialization as well as healthcare services such as vaccinations and spaying or neutering. The school then gets to host adoption days. Formal admission to the program is dependent on completion of prerequisite courses.
Piedmont Technical College in Newberry offers an Associate in Health Science. The school boasts a first time VTNE pass rate above 85% for the 2016-2019 cycle. A point system is used to determine program admission.
Trident Technical College Piedmont Technical College serves Central South Carolina. Students here also have the opportunity to care for shelter animals in their clinical labs.
Student and Professional Resources
Licensing information is available from the South Carolina Board of Veterinary Medical Examiners (https://llr.sc.gov/vet/pub.aspx). The Board can be reached at 803-896-4598.
The South Carolina Association of Veterinary Technicians is the state professional association. Membership is extended to students as well as professionals. Students of AVMA-accredited programs pay a nominal $5.00 membership fee.