Vet Tech School in Rhode Island: Becoming a Vet Tech
Veterinary technicians are instrumental to animal care. They perform many of the technical and nursing duties in veterinary settings. Recent Rhode Island job ads have referenced blood draws, x-rays, vaccine administration, anesthesia monitoring, surgical assistance, lab work, veterinarian support and animal restraint among the competencies.
Rhode Island veterinary technician certification is voluntary. By meeting certification standards, a person will also meet education and examination requirements at a level generally recognized around the nation. A person will need about two years of formal, career-focused education.
Veterinary Technician Work Settings
Veterinary technicians typically work for private veterinary practices. However, there are many possibilities, including humane societies and even zoos. A local zoo was among the organizations that advertised in 2019 through the Rhode Island Veterinary Technician Association. They sought a tech who could provide care for hospitalized and quarantined animals and perform in-house lab work. The position was not, as one might guess, entry level. The organization looked for at least three years of experience and preferred five. The person would need to at least be eligible for credentialing in Massachusetts. A Rhode Island animal shelter was also seeking technical help for its spay and neuter clinic.
Becoming a Rhode Island Certified Veterinary Technician
Rhode Island vet techs can pursue certification through the Rhode Island Veterinary Technician Association, a well-respected third party organization.
<!- mfunc feat_school ->
Featured Programs:
Sponsored School(s)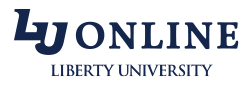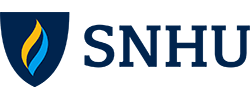 <!- /mfunc feat_school ->
A prospective Rhode Island CVT must complete a program that is accredited by the American Veterinary Medical Association. AVMA maintains lists of accredited programs. The person must take the Veterinary Technician National Examination, or VTNE. The VTNE is a computer-delivered examination, available throughout the country during three annual testing windows. The American Association of State Veterinary Boards has provided information about eligibility and registration (https://www.aavsb.org/vtne-overview/verify-your-eligibility). The Rhode Island certifying body lists the minimum score as 425; this is as of 2019.
The applicant will also need the recommendation of a supervising veterinarian or a veterinary technology program instructor.
Veterinary technicians who are credentialed in other states can earn reciprocal certification by documenting their certification and their national examination results. Reciprocity applicants will also need to meet a continuing education standard. The current requirement is for 12 credits.
Rhode Island's certified veterinary technicians continue to have a continuing education requirement: 12 credits.
Rhode Island Vet Tech Employers
Vet techs may work for small animal practices or equine or large animal practices. Some serve mixed animal populations while others have a limited population such as cats. Some facilities exist to provide emergency and specialty services. The following are among Rhode Island's vet tech employers:
• Ocean State Veterinary Specialists in East Greenwich: an AAHA-accredited facility with Level I Veterinary Emergency and Critical Care Society (VECCS) status that provides emergency and specialty services, among them, ophthalmology, neurology, cardiology, and medical services for avian and exotic pet populations
• Hill and Harbour Veterinary Center: an animal hospital that offers a range of services, including preventative health, internal medicine, dentistry, and rehabilitation services and boasts a partnership with what is (as of 2019) Rhode Island's only certified veterinary rehabilitation specialist
• Mt Hope Animal Hospital in Portsmouth: a well-established practice that serves cats, dogs, pocket pets and exotics and has a number of vet techs on board
• Wickford Veterinary Clinic in North Kingstown: a full-service clinic that serves cats, dogs, birds, reptiles, and small mammals
• Oaklawn Animal Hospital in Cranston: an AAHA member facility that has a number of professionals on Board who hold Fear Free Certification
• Big River Animal Service in West Greenwich: a small practice with a focus on veterinary orthopedic surgery
• City Kitty in Providence: a cats-only veterinary practice
Some practices utilize veterinary technicians in advanced roles and/ or offer them opportunities to advance. July 2018 job ads included one for a technician supervisor.
Salary and Career Outlook
Rhode Island veterinary technicians averaged $35,670, or $17.15 an hour, in 2018. Those at the 90th percentile made nearly $20,000 more than those at the 10th percentile ($46,930 vs $26,970).
The Rhode Island vet tech profession has been projected to see 20.7% occupational growth over the course of the 2016 to 2026 decade. The Rhode Island rate is nearly identical to that of the nation as a whole.
Top Vet Tech Schools in Rhode Island
Currently Rhode Island has one accredited veterinary technology program. There are also veterinary technology programs in neighboring states and online. A person who takes the latter path will need a relationship with a veterinary hospital so that he or she can have clinical experiences.
The New England Institute of Technology offers a fully accredited 100 quarter-hour veterinary technology program that results in an Associate of Science degree. Veterinary anatomy and physiology, veterinary anesthesia and dentistry, veterinary imaging, veterinary pharmacology, and animal nursing are among the courses. Students do multiple off-campus practicum experiences.
Student and Professional Resources
The Rhode Island Veterinary Technician Association is the state professional association as well as the certifying body (http://blog.rivta.org/certification/). The organization accepts certified, student, and associate members. RIVTA is a source of continuing education opportunity.