Vet Tech School in Pennsylvania: Becoming a Vet Tech
Veterinary technicians are an indispensable part of the veterinary office. Some Pennsylvania organizations refer to them as veterinary nurses. Most work in general or specialty veterinary hospitals or clinics. Some work for other organizations that raise or care for animals – even the zoo.
One will find techs in the laboratory as well as the examining room and surgical suite. One Mayfair, Pennsylvania practice listed the following competencies of an experienced veterinary technician: blood draws, IV catheter placement, and ability to set up several types of slides, including ear cytology. Employers prefer experience for some positions. But a person who wears the title CVT has already got quite a foundation – much like a nurse who is just coming to the end of his or her education. He or she has already completed the equivalent of at least two years of academic education. Most veterinary technology options are associate's programs; this is the expected educational level listed by the Bureau of Labor Statistics.
Veterinary Technician Duties
Pennsylvania defines a scope of practice for Certified Veterinary Technicians and a separate scope for unlicensed professionals who do not hold certifications. When under direct supervision, CVTs can carry out relatively advanced tasks like dental prophylaxis and administration of anesthesia. CVTs can perform many tasks under indirect veterinary supervision that unlicensed employees can perform only under direct supervision. The list includes administration of medications and vaccines, application of bandages, and implantation of electronic ID devices in animals who are not under anesthesia.
Becoming a Pennsylvania CVT
Prospective CVTs must complete approved programs and pass a board examination. Approved school has been defined to mean a school that has been accredited by the American Veterinary Medical Association; this is becoming the standard around the nation. The qualifying examination is also one that has become ubiquitous: the Veterinary Technician National Examination (VTNE). Candidates will apply to the American Association of State Veterinary Boards for exam eligibility. The AASVB has provided eligibility information by state (https://www.aavsb.org/vtne-overview/verify-your-eligibility).
<!- mfunc feat_school ->
Featured Programs:
Sponsored School(s)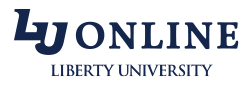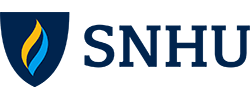 <!- /mfunc feat_school ->
Certification applications are submitted to the Pennsylvania State Board of Veterinary Medicine. Certification is to be renewed every other year. The licensing authority expects 16 hours of continuing education during the two-year time period.
Some veterinary technicians go on to achieve advanced certification in a specialty area. PennVet notes that standards for the various Veterinary Technician Specialist (VTS) certifications vary, but that 3-5 years of experience is typically required. VTS certifications are granted by the National Association of Veterinary Technicians of America (NAVTA) academies.
Featured Pennsylvania Practices
PennVet is the University of Pennsylvania Veterinary System. Ryan Veterinary Hospital in Philadelphia serves companion animals. The facility handles 30,000 patient visits a year, 9,000 of which are emergencies. The hospital states that their cardiology department has been characterized as the birthplace of veterinary cardiologic medicine. The organization has provided information about what veterinary nurses do in different practice areas (https://www.vet.upenn.edu/veterinary-hospitals/ryan-veterinary-hospital/services/veterinary-nursing). Two veterinary technicians work with exotic companion animals; their duties include client education as well as nursing care. The practice has a much larger team of veterinary nurse anesthetists, who are involved with everything from sedation for routine procedures to anesthesia utilized for open heart surgery. The New Bolton Center, meanwhile, provides services for large animals. Equine sports medicine is among the specialties.Veterinary Specialty and Emergency Center was a Petplan 2017 award winner. There are three locations: Levittown, Philadelphia, and Conshohocken. VSEC is part of the BluePearl network VSEC. It joined in 2015; it was at the time still a two-facility. The organization states that half of its staff is made up of veterinary technicians. The careers page touts competitive benefits for professionals who join their team.
Other Pennsylvania Employers
• Quakertown Veterinary Clinic: a large AAHA-accredited facility
• The Big Easy Animal Hospital: a 2019 Gold Readers Choice award winner for the city of Northside
• North Penn Animal Hospital in Lancaster: a facility that is AAHA-accredited and certified Cat Friendly by the American Association of Feline Practitioners
• Spay Neuter Clinic: facilities that handle walk-in spay services for feral cats as well as routine services for pets
• Companion Animal Hospital of Selings Grove: an AAHA-accredited, Cat Friendly facility with Fear Free practices
• Whole Animal Gym (WAG): a practice that provides rehabilitative and pain management services
Pennsylvania Vet Tech Salary and Career Outlook
Pennsylvania has a location quotient slightly above the average – this is based on job concentration. Total employment level places the state # 4 in the nation, ranking even above New York. This is based on BLS 2018 data. 10.2% occupational growth has been projected for the 2016 to 2026 decade.
Pennsylvania veterinary technicians earned a median $36,160 in 2018. Those at the 10th earned 24,720 while those at the 90th percentile earned $50,140.
The greater Philadelphia area has the 6th highest employment levels in the nation. The Harrison-Carlisle area may employ relatively few, but it's earned quite a distinction: the highest average salary of any metropolitan area in the nation. Salaries in the greater Philadelphia area are above the state average.
State and Professional Resources
Licensing information is available from the Pennsylvania State Board of Veterinary Medicine (st-veterinary at pa.gov).