Vet Tech School in Oregon: Becoming a Vet Tech
Salem Oregon Animal Rehabilitation equates veterinary technicians to animal RNs. Oregon's vet techs carry out many of the clinical and technical tasks that are required by the state's veterinary practices. Duties may including assisting the veterinarian with procedures, preparing patients and tools for surgery, collecting specimens, taking x-rays and electrocardiograms, performing dental prophylaxis, giving rabies vaccines, and running lab tests.
Oregon defines veterinary technicians by their qualifications. The title is worn by those who have either completed approved programs or been on the job for four years. Vet techs who have not achieved a credential in another state can achieve Certified Veterinary Technician status only by completing approved programs. Programs are typically associate's level.
Private veterinary practices constitute the most common worksite, but as Central Oregon Community College notes, there are other possibilities. Credentialed veterinary technicians also work for shelters, research organizations, and even zoos. Some vet techs have indirect animal care duties.
Becoming an Oregon CVT
An individual seeking first time credentialing as a veterinary technician will need to enroll in a program that is accredited by the American Veterinary Medical Association, Committee on Veterinary Technician Education and Activities AVMA-CVTEA. Accredited veterinary technology is mandatory for all but experienced veterinary technicians; this latter group will need to meet stringent requirements, documenting both experience and credentialing.
<!- mfunc feat_school ->
Featured Programs:
Sponsored School(s)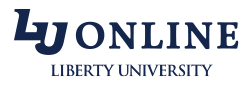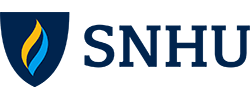 <!- /mfunc feat_school ->
The candidate will need to take two examinations. One is a general licensing exam, the other an open book test of state code and regionally relevant information. The National Veterinary Technician Examination is administered by the American Association of State Veterinary Boards and offered throughout the nation. There are three month-long testing windows each year. The Jurisprudence Exam/Regional Disease Test (JPE/RDT) is local. Prospective CVTs will receive a copy upon application.
The licensee will need to meet a continuing education requirement.
Oregon Employers
There are many types of veterinary clinic and hospital in the state. Practices may be general, single specialty, or multi-specialty. Some provide both specialty and emergency services for pet owners across a relatively wide area.
Some veterinary practices focus on traditional pets or companion animals while others offer services for mixed animal populations. One can expect some geographic variation in animal populations. The following are among the state's many vet tech employers:
Newberg Veterinary Hospital is a 'small animal practice', but they care for more here than cats and dogs. The practice notes that it's becoming more common to raise backyard chickens – and those chickens can be part of the family, too!Prineville Veterinary Clinic is a mixed animal practice. Veterinarians here see just about everything: cats, dogs, farm animals, birds, reptiles.
Cinder Rock Veterinary Clinic sees cats, dogs, and horses.
Heart of Oregon Veterinary Cardiology is a small cardiology practice in Beaverton that currently has two CVTs who support a Board-certified veterinary cardiologist.
Salem Animal Rehabilitation is another single specialty practice. The business currently lists just one CVT: a professional who also holds several specialty credentials.
Oregon Veterinary Referral Associates in Springfield offers oncology, ophthalmology, internal medicine, surgery, and regenerative medicine and boasts a number of accreditations.
Oregon Veterinary Technician Scope of Practice
Oregon code makes some distinction between the allowable duties of a technician and those of an assistant. An assistant is not, for example, permitted to implant permanent identification devices. It's largely left up to the vet what qualifications are required for particular jobs and what level of on-the-job training he or she is willing to provide. Practices have varying staff mixes.
Oregon Vet Tech Salary and Career Outlook
Oregon veterinary technicians earned a median salary of $35,710, or $17.17 an hour, in 2018. Those at the 10th percentile (sometimes thought of as entry-level) earned $26,210. Those at the 90th percentile earned $49,830.
Oregon has a higher than average veterinary technician location quotient or job concentration. Corvallis has the distinction of having the 2nd highest location quotient in the nation. The Bend-Redmond area also has a concentration well above the state average. The Portland-Vancouver, Salem, Albany, and Medford areas are all strong markets based on location quotient.
29% occupational growth has been predicted statewide for the 2016 to 2026 decade.
Top Vet Tech Schools in Oregon
In-state programs are available through two of Oregon's community colleges. Both in-state programs have a competitive selection process. Both award Associate of Applied Science degrees.
Portland Community College matches students with clinical partners for their internship experiences. Prospective students go through a rigorous selection process. Some of the things that make students competitive are having experience, providing a recommendation from a veterinarian, and having a strong college math and science coursework foundation.
Central Oregon Community College in Bend offers a cohort-based Associate of Applied Science program. The school implements a competitive admission process that is based on academic factors, interview, and optional experience. Students must have 40 observation hours before admission, but experience points are granted only for animal handling and veterinary experience. The school boasts a three-year 2015 to 2018 VTNE first time pass rate of 80%.
Student and Professional Resources
Information about state certification is available through the Oregon Veterinary Medical Examining Board (https://www.oregon.gov/OVMEB/Pages/applications.aspx). The Board can be reached at 971-673-0224 or 'ovmeb.info at state.or.us'.
The Oregon Veterinary Technician and Assistant Association is the state professional association (https://www.portlandvma.org/ovtaa/).