Vet Tech School in Oklahoma: Becoming a Vet Tech
Oklahoma veterinary technicians work under veterinarian direction to carry out many of the clinical tasks in veterinary practices. The scope of tasks is wide, and the standards are set high. Oklahoma's veterinarian technicians are state licensed. Their official title is Registered Veterinary Technician, or RVT. Oklahoma has set education, examination, and character requirements. The journey can be completed in just a couple years. Tulsa Community College, one of Oklahoma's three in-state schools, notes that while most RVTs go to work for private veterinary practices, many possibilities exist, including veterinary teaching hospitals, rescue organizations, and even zoos.
Companion animal practice is the most common nationwide, but vet techs are prepared for work with multiple types of animals. Oklahoma's list of allowable duties includes some that are specific to farm animals or equine populations.
Becoming an Oklahoma RVT
Oklahoma RVTs are regulated by the Oklahoma State Board of Veterinary Medical Examiners. The prospective RVT will need to complete a Board-approved program.
Candidates must take two examinations, the Veterinary Technician National Examination and the Oklahoma State Veterinary Technician Examination. Oklahoma is among the states that have chosen to determine VTNE candidate eligibility. A candidate who is seeking initial licensure in Oklahoma will apply to the state board before examination. The board will require information about any previous attempts made for another state, whether successful or not. The candidate will also need to register with the American Association of State Veterinary Boards. There are just three examination windows a year and require materials must be in well in advance. Registration information can be found on the AASVB website (https://aavsb.org).
<!- mfunc feat_school ->
Featured Programs:
Sponsored School(s)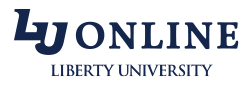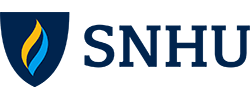 <!- /mfunc feat_school ->
The RVT applicant will need to submit recommendations to the Oklahoma Board. A candidate who is a member of a state professional organization may have an officer confirm good standing. Otherwise, the licensing authority will seek two recommendations from veterinarians or registered technicians.
RVT Duties
Oklahoma makes a distinction between veterinary technicians and veterinary assistants. Veterinary assistants do not need to meet the standards that veterinary technicians do. However, while they may carry out some clinical tasks, they do not have the same scope of allowable duty.
Among the vet-ordered tasks dental technicians can do without continued veterinary physical performance are dental polishing, microchipping, vaccinating, and animal massage.
Actual tasks may vary a lot. Some animal hospitals place veterinary clinics in specialized departments.
Oklahoma State University notes that vet techs can earn specialized certifications in areas like emergency and critical care, small animal dentistry, behavior, and anesthesia. These are granted by a third party.
Oklahoma Veterinary Practices
Veterinary practices may be small animal, mixed large and small, or even single species. The experience may be very different at a general practice than a specialty one. The following are among the Oklahoma veterinary hospitals and clinics that utilize technicians:
• Rose Rock Veterinary Hospital and Pet Resort in Norman: a six-vet full service facility with a range of services, including acupuncture and rehabilitation
• Neel Veterinary Hospital in Oklahoma City: a 24/7 facility that includes specialized services
• Oklahoma Veterinary Specialists in Tulsa: a 24/7 facility that offers emergency services and specialties, with some services available only through referral from the animal's regular vet
• Marina Animal Clinic in Tulsa, a practice with a 40-year history that has several individuals on its staff who are current veterinary technology students
• Pet Medical Center of Edmond: an AAHA-accredited facility providing a wide range of services
• Woodland West Animal Hospital: an AAHA-accredited companion animal facility that utilizes multiple technicians, some in lead or managerial roles, and that serves pets in communities like Jenks, Bixby, and Sand Springs, as well as Tulsa
Oklahoma Vet Tech Salary and Career Outlook
Oklahoma veterinary technicians averaged $29,600 in 2018. The range was wide. 80% made between $18,220 and $45,730, but 10% fell on either end of this range.
Oklahoma veterinary technology has been projected to see 17% occupational growth across the 2016 to 2026 decade.
Best Vet Tech Schools in Oklahoma
Tulsa Community College boasts an 88% VTNE pass rate for the 2015 to 2018 reporting period. The college cautions prospective students that they should be prepared for a competitive candidate pool.
Oklahoma State University offers a 69-credit AAS program. Veterinary technology radiography; veterinary technology pharmacology; and wild, zoo, and lab animal care are among the courses. The program includes a four credit preceptorship. Students can join the Veterinary Technicians Students Association for additional pre-professional opportunity.
Murray State College is the state's oldest program, accredited since 1980. Here, too, the AAS program has a selective admission process. Prospective students will do observations before application. The school also offers a shorter and more basic veterinary assistant program. The school notes that this training can help prepare a person but it does not guarantee admission.
Student and Professional Resources
Information about state registration is available from the Oklahoma State Board of Veterinary Medical Examiners (https://www.okvetboard.com/applications/rvt-applications). The Board can be reached at (405) 522-8831.
The Oklahoma Veterinary Technician Association is the state professional association (http://okvta.org). In addition to working behind the scenes to support the profession, OVTA offers continuing education opportunities.