Vet Tech School in North Dakota: Becoming a Vet Tech
North Dakota credentials veterinary technicians as Licensed Veterinary Technicians, or LVTs.
The state is specific about what veterinary technicians can do. The following are among the allowable duties, when carried out under appropriate supervision, direction, and control:
• Venipuncture
• Induction and maintenance of anesthesia
• Immunizations and injections (in conditions where no regulatory conflict exists)
• Taking and developing x-rays
• Assisting the veterinarian with surgery
• Carrying out routine laboratory duties
Veterinarians may also utilize assistants. The state is less specific about what they can do, if one is to judge by materials published by the American Veterinary Medical Association in 2019. One thing is clear: that the veterinarian bears ultimate responsibility.
<!- mfunc feat_school ->
Featured Programs:
Sponsored School(s)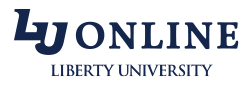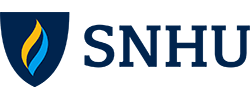 <!- /mfunc feat_school ->
Technical needs are greater than they were in decades past. North Dakota State University notes mobility as another driving force, historically, for formal vet tech education. In the modern world, veterinarians utilize both technicians and assistants in varying roles. North Dakota's vet techs earn quite a bit more, on average, than its assistants (https://www.avma.org/Advocacy/StateAndLocal/Pages/scope-vet-assistant-duties.aspx).
The North Dakota Vet Tech Licensing Process
North Dakota licensing standards are based on those of national organizations. Students complete programs accredited by the American Veterinary Medical Association, Committee on Veterinary Technician Education and Activities and take the National Veterinary Technician Examination. The VTNE is under the banner of the American Association of State Veterinary Boards. Candidates are directed to register directly with the AASVB for examination. The exam is offered at sites throughout the nation. Currently there are three testing windows a year. Registration deadlines are approximately a month before the start of the testing window. North Dakota allows candidates to take the exam when they are in the final six months of their program.
License application requires an additional step. The North Dakota Board also requires applicants to obtain a recommendation from a licensed veterinarian.
Educational Options and Career Paths
North Dakota's one AVMA-accredited program is at the bachelor's level. The relatively high degree places the program in the minority nationwide. A majority of programs award associate's degrees, though they are longer than associate's programs in many disciplines, and often include more than 70 semester hours of coursework, labs, and clinical experiences.
North Dakota State University has provided information about veterinary technology career paths (https://www.ag.ndsu.edu/vettech/career-opportunities-1/career-opportunities). The school states that graduates of both two-year and four-year colleges can find employment in general and specialty veterinary practices. The higher degree can facilitate additional options, such as positions in research, teaching, and industry. The school notes that its own graduates have pursued many paths, even opting for entrepreneurship in the world of 'doggy day care'. Vet techs with bachelor's level education may be referred to as veterinary technologists.
Students — even those in rural areas — may have more options than they realize. The American Veterinary Medical Association accredits distance programs as well as campus ones. A students must have some type of relationship with a veterinary hospital in order to fulfill his or her clinical requirements.
Additional Credentials
Veterinary technicians may pursue additional credentials through third parties. The North Dakota Veterinary Technician Association has provided basic information about veterinary technician specialties (https://www.ndvta.org/veterinary-technician-specialties). Interested individuals are referred to the National Association of Veterinary Technicians in America (NAVTA) for additional information.
North Dakota Vet Tech Employers
The following are among North Dakota's many vet tech employers:
Missouri Valley Vet has three locations in Bismarck and Mandan. The website lists 14 veterinary technicians, three of whom are designated as "head veterinary technician".
Pinkerton Animal Hospital in Minot is a full-service companion animal practice.
West Dakota Veterinary Clinic in Dickinson described itself in a recent LVT job posting as an AAHA-accredited small animal hospital — and a very progressive one at that! West Dakota Veterinary sees more than just small animals, however. The website lists services for farm animals, exotics, and equine populations. It lets the public know that exotics, too, need their check-ups, and shows off photos of birds, rodents, and what appear to be mini pigs.
Western Veterinary Clinic in Williston serves large and small. The "services" page shows pictures of a cat and a horse, as well as a human — who may or may not be a vet tech – hard at work peering at a sample through a microscope.
Vet Tech Salary in North Dakota and Career Outlook
North Dakota's veterinary technician and technology occupation has been projected to grow by 30% between 2016 and 2026.
North Dakota vet techs averaged $35,990 a year (or $17.30 an hour) in 2018. The median was a slightly lower $33,190. Vert techs at the 90th percentile made more than twice what those at the 10th percentile did ($55,800 vs $25,890).
Those in the veterinary assistant career group, by contrast, averaged just $25,120.
Top Vet Tech Programs in North Dakota
North Dakota State University offers a bachelor's level veterinary technology program. The school boasts a 92% VTNE pass rate for 2016 to 2019.Student and Professional Resources
North Dakota veterinary technicians are under the regulatory control of the North Dakota Board of Veterinary Medical Examiners (https://ndbvme.org/?id=47). The Board can be reached by phone at 701-328-9540 or by email at 'ndbvme at nd.gov'.
The North Dakota Veterinary Technician Association is a state membership organization (https://www.ndvta.org/). Associate membership is available to students. Students receive varying membership discounts — higher if they are involved with a student club!