Vet Tech Programs in New York: Becoming a Vet Tech in NY
New York was home to the nation's first veterinary technology academic program many tears ago. There are quite a few programs now — and many local veterinary practices relying on their graduates. Vet techs are often compared to animal nurses. Mercy College notes they can wear many hats: radiographic technician, lab technician, surgery nurse, client educator. Veterinary technician jobs may be generalist or specialized.
Becoming a New York LVT
New York veterinary technicians are credentialed as Licensed Veterinary Technicians (LVTs0. A prospective LVT will need to complete a veterinary technology program that is at least two academic years or 18 months. The program may be accredited by the American Veterinary Medical Association or registered as license-qualifying by the New York State Education Department. AVMA maintains a directory of accredited programs around the nation (https://www.avma.org/ProfessionalDevelopment/Education/Accreditation/Programs/Pages/vettech-programs-all-programs-list.aspx).
Most programs around the nation are associate's. New York has multiple bachelor's options. Medaille College states that the higher degree can be useful for leadership roles. Many around the nation have voiced this. The higher degree does not, however, lead to a higher license. There are also a number of associate's programs in the state, some of which are part of the community college system.
The prospective LVT will need to pass the Veterinary Technician National Examination, A student at an AVMA-accredited or NYSED-registered program may be approved to test up to six months before graduation. The candidate will need to apply to the New York State Education Department two months before the start of an examination window. Currently there are three examination windows a year. Examination information is available from the American Association of State Veterinary Boards (https://aavsb.org).
<!- mfunc feat_school ->
Featured Programs:
Sponsored School(s)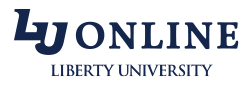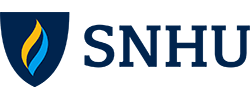 <!- /mfunc feat_school ->
An individual may be granted a limited permit before meeting the examination requirement.
Vet Tech Employers in New York
Veterinary technology graduates typically work for animal hospitals or clinics. There are, however, multiple options. Medaille College notes that their graduates have gone on to employment in animal shelters, kennels, zoos, research facilities, and even aquariums.
The following are among New York State's diverse employers:
Cornell University Hospital for Animals is a teaching hospital that offers cutting edge treatment for many conditions, some of them rare. The organization utilizes veterinary technicians at multiple facilities including the Companion Animal Hospital and the Cornell Ruffian Equine Specialists' Hospital in Elmont. The Companion Animal Hospital alone sees 22,000 animals a year; patients include birds as well as cats, dogs, and other small mammals.
Guardian Veterinary Specialists in Brewster is a 24-hour emergency hospital and specialty referral practice; this is a common pairing nationwide. Specialties include cardiology and neurosurgery, among others. Patients are referred from multiple New York counties and from Connecticut's Fairfield County.
Levittown Animal Hospital is an AAHA-accredited facility and a popular practice; it won 2018 Best of Long Island in more than one category.Cayuga Veterinary Services is also an AAHA-accredited facility. The practice states that all staff members are Fear Free certified – this means they're trained in reducing vet stress.
Newburgh Veterinary Hospital, a relatively small facility with six vets, sees wildlife and exotic animals as well as the typical companion pets. A recent job posting enticed veterinary technicians with "unique opportunities involving rehabilitation services and cutting edge equipment.
Just Cats Veterinary Clinic, a feline-only practice, has branches in Saratoga and Guilderland. The clinic employs several LVTs. One also holds third party certification as a Veterinary Technician Specialist in Dentistry.
Animal Dental Specialists of Upstate New York offers advanced dental and oral care. Technicians here play a supportive role in dental surgery and complex procedures.
New York Vet Tech Salary and Career Outlook
New York's veterinary technology occupation has been projected to experience 19.6% growth between 2016 and 2026.
New York has the third highest veterinary technology salary in the nation. This is based on a mean salary of $43,190 or $20.76 an hour. The state's high earners make more than twice what lower earners do. The 10th percentile salary was $29,550 in 2018; the 90th percentile salary, $60,500.
Ithaca and Kingston both make the national list of highest paying metropolitan areas. Ithaca is #6 at $22.16.
These two metropolitan areas also have job concentrations above the state (or national) level. Ithaca is especially high. The Northern New York/ Capitol area also has a relatively high job concentration.
Top Vet Tech Schools in NY
The State University of New York-Delhi was the nation's first veterinary technology program. Students can enroll for an Associate's of Applied Science and if they choose, continue on for a Bachelor of Science. The school offers a study abroad option; students can learn wildlife management in Africa.
Mercy College offers a highly competitive veterinary technology program and a highly successful one. The program awards a Bachelor of Science. The school states that it has maintained a 99% VTNE average across 20 years. Students complete two semester-long externships. They may have the opportunity to do advanced externships in specialty areas like emergency and critical care animal nursing, dentistry, exotic animal practice, or small animal internal medicine. Global veterinary experiences, co-op veterinary science, veterinary technology special topics, and independent study are listed as recommended electives. The college also offers a pre-veterinary major; this is separate.
Medaille College in Buffalo, also fully accredited by AVMA, offers students the choice of an associate's degree or a bachelor's degree. The school touts its use of case studies. The bachelor's program includes veterinary technology electives as well as additional courses outside the major. Students have the option of following a pre-veterinary track or opting for a dual major in biology. Students have the opportunity to participate in the Medaille Vet Tech Club. Medaille also offers a new distance program. It received initial AVMA accreditation in 2018.
Student and Career Resources
Information about licensure as an LVT is available from the New York State Education Department Office of the Professions (www.op.nysed.gov/prof/vetmed/vtlic.htm).
The New York State Association of Veterinary Technicians is the state professional association.